NoPrimaryTagMatch
Gillette pays tribute to Derek Jeter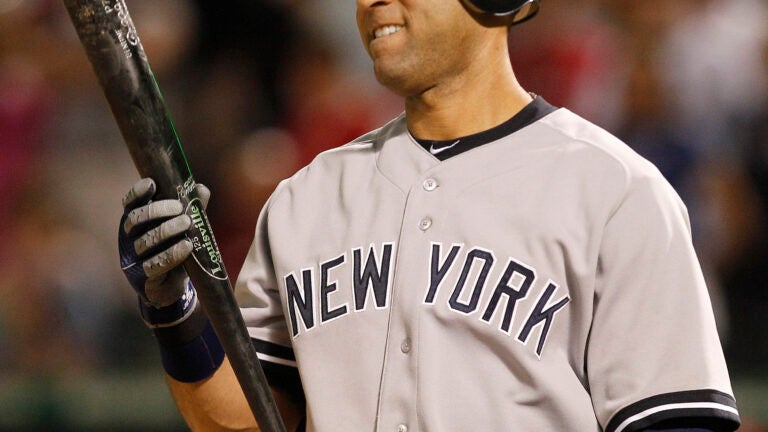 Want to send a congratulatory tweet or a Facebook shout-out to Derek Jeter for achieving a baseball milestone? Then Gillette has you covered.
New York Yankee star Jeter has long been a pitch-man for Gillette, the Boston-based razor-blade brand. So Gillette has decided to pay tribute to Jeter on the occasion of his 3,000th career hit, something Jeter did in a ball game on Saturday. In honor of this grand event, Gillette has placed 15-foot-tall congratulatory card in New York's Grand Central Station.
For today only, Jeter fans can join Gillette in saluting the Yankee star. Thanks to Gillette's use of social media, fans can submit a tweet using the hashtag #GilletteJeterCard or they can post a message to Gillette's Facebook page.
"As fans tweet and send messages, they also can watch a live streaming video from Gillette's Facebook page, where messages will be printed on the card in real-time,'' Gillette said in a press release.
(Of course, there's a third way to honor Jeter — fans can actually show up in Grand Central Station and sign the card.)
Gillette said it plans to give Jeter the giant card as well as a $50,000 donation to the Turn 2 Foundation later this month. The Turn 2 Foundation is the charity organization that Jeter founded in 1996. It helps children and teenagers avoid drug and alcohol addiction, and it also rewards those who demonstrate high academic achievement.
Gillette is now part of Procter & Gamble, the consumer products giant.