NoPrimaryTagMatch
Are you ready for some football? Foxborough is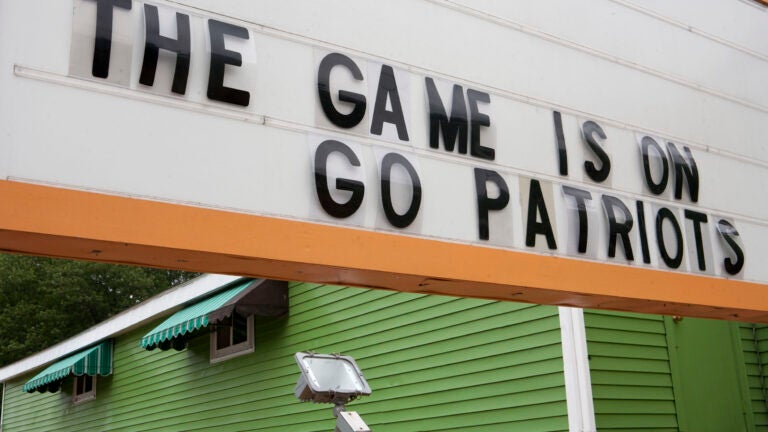 Minutes after the news was announced this morning that NFL owners and players agreed to end the lockout, the phones started ringing at the Red Fox Motel in Foxborough.
"Two fans booked rooms for Sept. 1,'' said motel owner Rasikbhai Patel.
 Glued to the television since the lockout began in March, Patel is ready to turn his thoughts to pigskin and profits. "Oh my god, I was watching every day, that is my bread and butter,'' he said. "Now, I am worry free. God has listened to my prayers and good wishes.''
 The owner, who fretted about making his mortgage payments if the Patriots' season was canceled, spent the morning calling season ticket holders to tell them their rooms are ready.
An agreement was reached between NFL owners and members of the NFL Players Association this morning, and players unanimously ratified the agreement this afternoon, according to the Associated Press.
Now that it's game on, business at Dunkin' Donuts at Patriot Place is expected to perk up by week's end. "When training camp starts we'll see a 20 percent increase,'' said manager Grasi Souza, whose elated customers broke the news to her this morning. 
Signs that a resolution was near came Monday when one of Souza's employees spotted a rare sight — a Patriots coach — at Patriot Place, the mall next to Gillette Stadium. "Everyone's starting to say 'Oh finally, the lockout is over,''' said Souza. 
Business owners up and down Route 1 breathed a sigh of relief and were eager to put the nightmare behind them and welcome football fans. At Chickie Flynn's outside Gillette Stadium on Route 1, owner Christine Kelly was preparing to celebrate the return of Tom Brady and company. By early afternoon, she had already put up a sign outside her restaurant: "The Game is On. Go Patriots''.
"Everyone's psyched to have everything back in order and get the games going,'' said Kelly, whose family restaurant attracts fans from October through January or when the weather's too foul to tailgate.
"On cold weekends, it's a great jump for us,'' said Kelly. "We are all Patriots fans here … If they didn't play, that would have been depressing.''