NoPrimaryTagMatch
Papayas pose salmonella risk, FDA says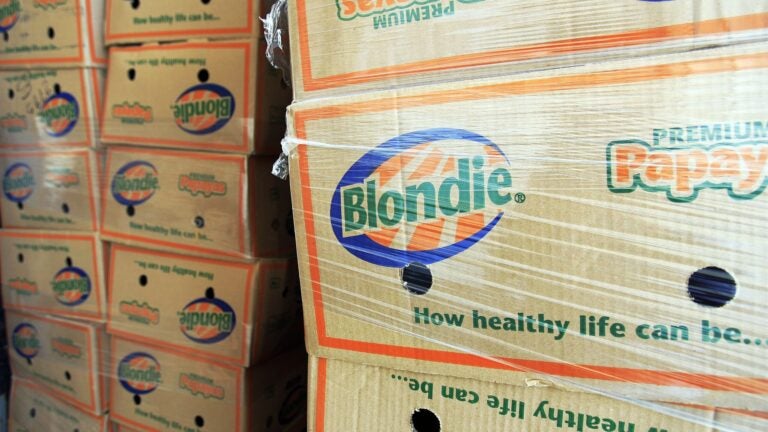 The US Food and Drug Administration warned today that papayas from Texas-based Agromod Produce have been linked to at least 97 cases of salmonella in 23 states. One of the reported cases was in Massachusetts.
The agency warned consumers not to eat papayas from Agromod Produce — a company brand sticker is affixed to individual papayas — and added that the company is voluntarily recalling the fruits. Anyone who recently purchased papayas and isn't sure where they're from should check with the retailer to see whether they are part of the recall, the FDA added.
The papayas were imported from Mexico, and some have tested positive for contamination with salmonella, a bacteria that causes diarrhea, fever, and abdominal cramps about 12 to 72 hours after infection. The illness usually lasts four to seven days, and most people recover without treatment.
However, some infected people — including 10 in the latest outbreak — wind up being hospitalized from severe diarrhea and require treatment with antibiotics. Those most likely to develop severe, life-threatening infections include the elderly, infants, and anyone with an impaired immune system.
"Consumers, retailers and others who have papayas from Agromod Produce, Inc. should throw them away in a sealed container so people and animals, including wild animals, cannot eat them,'' the FDA said in a statement.
Related news: Salmonella linked to alfalfa sprouts