NoPrimaryTagMatch
Progress Software is looking for a new CEO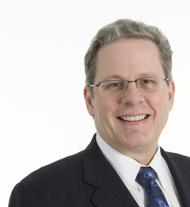 Progress Software Corp., a Bedford-based maker of business programs, said that company president and chief executive Richard D. Reidy will leave the company when a successor is named.
An external search will be initiated immediately, the company said in a press release. The terms of Reidy's departure were mutually agreed upon by Reidy and the Progress board of directors, the release added.
Reidy, a 27-year veteran of the company, was appointed president and chief executive in March 2009.
In a statement, Reidy said: "Progress Software has undergone a profound and successful transformation over the past few years. We have repositioned and refocused the company in exciting new high growth areas and are executing well. New leadership will help accelerate our strategy going forward.
Progress Software sells middleware, the crucial software that ties together the different technology products corporate customers use.