NoPrimaryTagMatch
Franklin Park Zoo welcomes twin red pandas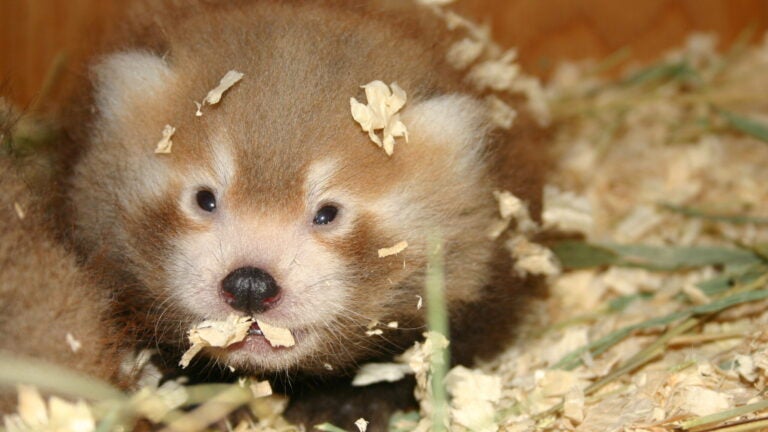 Boston's Franklin Park Zoo announced today the birth of red panda twins – a first for the 99-year-old institution.
The twin red pandas, born July 4 to parents Stella Luna and Yang, should be on public view by the end of October, the zoo said in a statement.
"We are thrilled to announce this exciting birth and, for me personally, this is something I have looked forward to for years – in fact long before we ever had red pandas at the zoo,'' John Linehan, the president and chief executive of Zoo New England, which owns the Franklin Park Zoo, said in the statement.
The cubs, which are not yet named, will stay in a nest box with their mother for approximately their first 90 days, the statement said.
"As with any new birth, we are closely monitoring the mother and cubs,'' Linehan said. "Stella Luna has proven to be an excellent mother and she is doing everything a red panda mother should.''
Zoo New England participates in the nationally coordinated Red Panda Species Survival Plan, the zoo said, which is designed to create stable and diverse red panda populations within zoos.
Red pandas are small red-and-white creatures that are not related to giant pandas, the zoo said. They are found in cool bamboo forests in China, the Himalayas, and Myanmar, but their numbers in the wild are depleting.
The International Union for Conservation of Nature classifies them as "vulnerable,'' meaning there is a high risk for endangerment in the wild.
"We hope people will come out to see the cubs and learn more about these fascinating little animals,'' Linehan said.