NoPrimaryTagMatch
Staples, 'Pretty Little Liars' stars stuff backpacks for LA students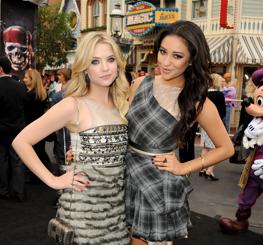 Officials at office-supplies giant Staples Inc. said the company helped Hollywood celebrities "stuff backpacks in style'' last night at an event that will send school supplies to students in Los Angeles.
Ashley Benson and Shay Mitchell of "Pretty Little Liars,'' a show on the ABC Family network, were among the luminaries on hand; singer JoJo provided some of the musical entertainment, Framingham-based Staples said in a press release.
This is the fourth year that the company has been involved in the project, which is a joint effort by Staples and DoSomething.org, an organization dedicated to assisting young people to "rock causes they care about.''
Since 2008, Staples and DoSomething.org have helped to raise nearly $2 million and have donated hundreds of thousands in school supplies for students throughout the country, Staples said.