NoPrimaryTagMatch
Adviser to Obama from Mass. to join re-election effort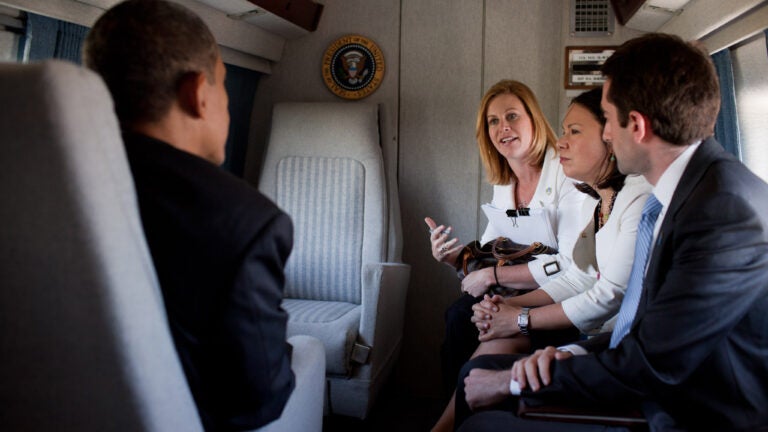 Stephanie Cutter, a senior adviser to President Obama and longtime Democratic aide from Massachusetts, is planning to leave the White House to join the president's re-election campaign as attention begins to turn to the 2012 presidential race.
Cutter, who grew up in Raynham and graduated from Smith College, will become a deputy campaign manager sometime after Thanksgiving. Cutter confirmed the move to the Globe, which was first reported tonight by CNN.
Cutter has spent the past two decades at top echelons of Democratic politics, including a long tenure with Senator Edward M. Kennedy. When Senator John F. Kerry revamped the senior staff of his Democratic presidential campaign, Cutter was brought on as communications director. When Senator Kennedy collapsed in May 2008 with what he would later learn was a terminal brain tumor, Cutter was among the first who was called.
"I knew her advice was going to be good, and I knew that if she was going to be handling it, everything was going to be OK,'' Vicki Kennedy told the Globe during an interview in May .
During the 2008 campaign, Cutter was an Obama surrogate on television and chief of staff to Michelle Obama. The president later tapped Cutter to be transition spokeswoman, before calling on her again last year to help rebuild flagging support for his health care overhaul.
The Obama reelection campaign has a strong Massachusetts contingent.
As deputy campaign manager of the Chicago-based reelection effort, Cutter will join Jennifer O'Malley Dillon, a Franklin, Mass., native and Tufts University graduate. O'Malley Dillon, who left her job as executive director of the Democratic National Committee, became a deputy campaign manager in April.
David Simas, who was the president's deputy assistant for special projects, also quit his job at the White House and is working out of the Chicago reelection campaign. Simas is a Taunton native who formerly was Governor Deval Patrick's top policy adviser. Stephen J. Kerrigan, who grew up in Lancaster, Mass., and later became Kennedy's national political director, is chief executive officer overseeing the 2012 Democratic National Convention in Charlotte, N.C.