NoPrimaryTagMatch
Friendly's closes 63 stores as ice cream chain files for bankruptcy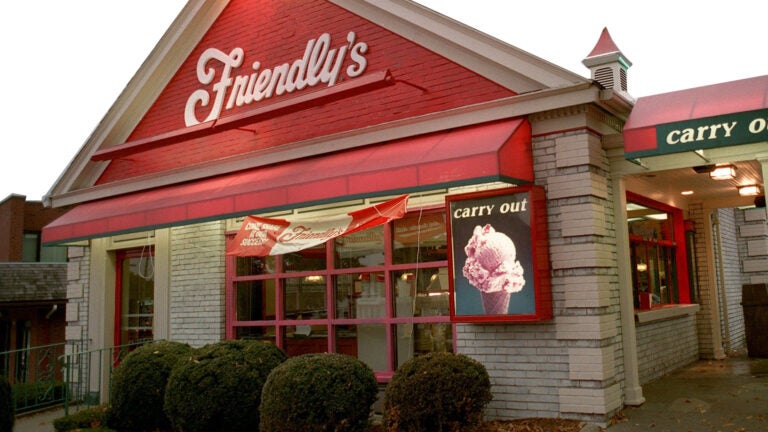 Friendly Ice Cream Corp., the troubled family restaurant chain that was a casualty of a tough economy and changing customer preferences, said it closed 63 of its nearly 500 locations as it looks to reorganize under Chapter 11 bankruptcy protection.
Roughly 30 of the store closings are in Massachusetts, Wilbraham-based Friendly's said in a press release. Those stores are in such communities as Acton, Attleboro, Dedham, Leominister, Needham, Quincy, Stoughton, and Worcester. (See the full list of restaurant closings here.)
[fragment number=0]The store closings will result in 1,200 people losing their jobs, about 20 at each store, Friendly's said.
"It's a tough day, but a very positive day for the future of the company,'' Friendly's chairman and chief executive Harsha V. Agadi said.
The company said it had also filed a voluntary petition under Chapter 11 in the US Bankruptcy Court for the District of Delaware. It added that it has secured about $70 million in debtor-in-possession financing, and said that "424 Friendly's restaurants will be open for business as usual during the company's financial restructuring and there is expected to be no impact to manufacturing and distribution operations.''
"We have embarked on an aggressive campaign to enhance restaurant operations, improve the guest experience, strengthen our team, and expand the company's successful retail ice cream business,'' Agadi said in a statement.
According the release, Friendly's had system-wide sales of about $700 million. Besides restaurants, Friendly's also makes ice cream and other desserts that are sold in supermarkets and in other retail chains.
Friendly's was founded by Prestley and Curtis Blake, brothers who started a neighborhood ice cream shop in Springfield during the Great Depression in 1935. Over the next several decades, the men opened hundreds of restaurants, carving a niche in the market as a family-friendly hangout serving ice cream treats before they began feuding over the direction the business would take. They sold it to Hershey in 1979.
During the 1950s, before anyone fretted about childhood obesity and before the mall had completely displaced Main Street as the business district of suburban communities, Friendly's seemed the ideal place for New England families to share meals built around hamburgers and ice cream sundaes.
But times changed, and dining tastes evolved, and Friendly's seemed hard pressed to catch up. In 2007, Friendly's was bought for $337.2 million by Sun Capital Partners Inc., a Florida buyout firm.
"Restaurants have a life cycle, and Friendly's has hit it,'' industry analyst Ron Paul, president of Technomic Inc. in Chicago, recently told the Globe. "I don't think there is any marketing fix when you are a model of a restaurant that went out of style.''
In a recent survey published last month by Nation's Restaurant News, Friendly's ranked 10th among 12 chains across the country in a consumer-preference survey. Friendly's scored poorly on questions on value, food quality, and reputation. Only one chain among the dozen ranked lower when consumers were asked if they were likely to return.