NoPrimaryTagMatch
Norfolk deputy sheriff killed in crash on Interstate 95 in Walpole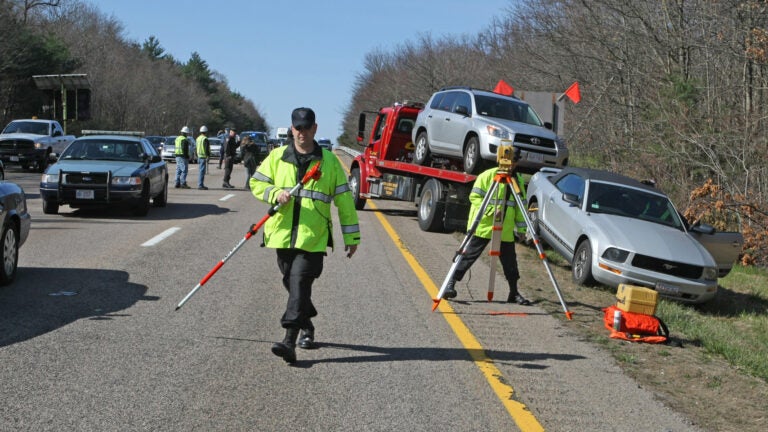 A Norfolk County deputy sheriff was killed today when the department-issued motorcycle he was riding on was involved in two separate crashes on Interstate 95 northbound in Walpole.
Norfolk County Deputy Sheriff Ryan TveliaNorfolk County Sheriff
Correction Officer Ryan Tvelia, 42, was in full uniform and riding his department-issued motorcycle to Quincy, where he was to join a funeral service honor guard, said David Weber, spokesman for Norfolk County Sheriff Michael Bellotti.
Weber said Tvelia was married and the father of three teenage children, age 15 to 19. He lived in Plainville and joined the department in 2001 and was most recently assigned to the Norfolk County jail in Dedham. said Weber.
"He was an outstanding officer,'' said Weber.
He said Tvelia was riding a Harley Davidson Police Edition motorcycle at the time of the crash.
State Police said the crash occurred on the northbound side of I-95 around 7:40 a.m. The deputy was first involved in a crash with one car, but then was "struck in a secondary collision with a second car.''
The crash is under investigation by State Police crash investigators and detectives assigned to Norfolk District Attorney Michael Morrissey's office.
Weber said Tvelia suffered traumatic injuries at the scene and was taken to Norwood Hospital, where he was pronounced dead.