NoPrimaryTagMatch
Baby scorpion discovered in luggage finds new home at Wellesley College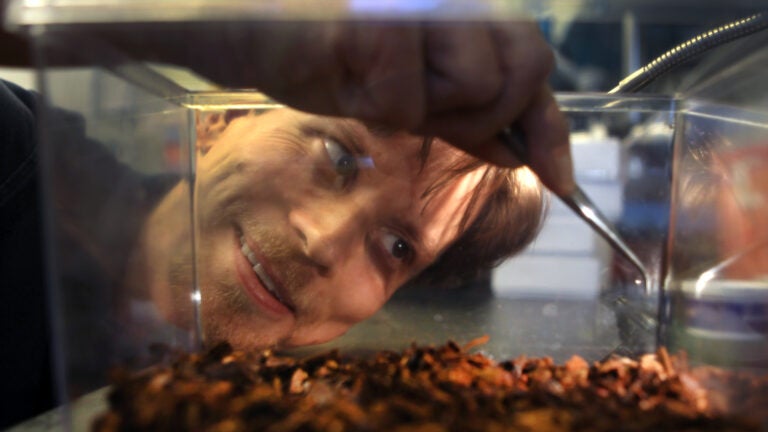 The baby scorpion that stowed itself in a Wellesley family's luggage has found yet another new home: the science center at Wellesley College.
"The fire department contacted the campus police here to see if anyone at the college could take a scorpion off their hands,'' said David Ellerby, an associate professor in Wellesley's department of biological sciences. "I have done a bit of work with them in the past and I know how to take care of them, so I agreed to do it.''
Ellerby said the scorpion, which is only about half an inch long, is most likely an euscorpius italicus, which are common throughout Europe.
Wellesley police were called Sunday afternoon to a home where a family member had captured a baby scorpion that had apparently hitched a ride from Italy in the family's luggage.
The aggressive arthropod was "quite agitated'' when it first crawled out of the luggage, and stung one person, who sustained minor injuries, Wellesley police said.
"Most of these species, particularly those found in Europe, aren't particularly dangerous,'' Ellerby said. "They mostly eat insects and small invertebrates. Their venom is designed to subdue their prey, it doesn't have to be capable of killing a human.''
Ellerby likened a sting from a baby scorpion to a hornet's sting.
Despite his past work studying scorpions, Ellerby said this one, which some of his students named Piccolo, will remain a laboratory pet.
"He has more of the status of a pet. He's not really one we'll use for research,'' he said. "He is more of an item of curiosity than an item of study.''