NoPrimaryTagMatch
Bald eagle chicks are released into the wild in Tyngsborough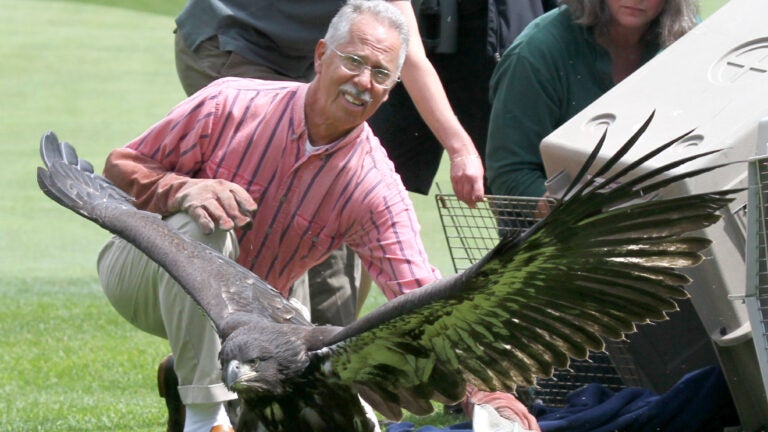 A month after falling from their nest two bald eagle chicks were released into the wild today in Tyngsborough by state wildlife officials.
The 12-week-old chicks have been in the care of Tufts University's Cummings School of Veterinary Medicine, where they were rehabilitated and taught to fly.
"I had so much time invested in these guys that I had to come see them off,'' said David Taylor, the veterinarian who housed the birds until they were moved to Tufts.
Taylor said eagle rescues are relatively rare. He's rescued six birds. However, only three, including the two today, have lived long enough to be released into the wild.
The latest survey by wildlife officials found 37 pairs of bald eagles in Massachusetts. Though the bird has been taken off a federal endangered species list, it is still considered an endangered species under Massachusetts law.