NoPrimaryTagMatch
Digitas boot camp schools kids in digital marketing skills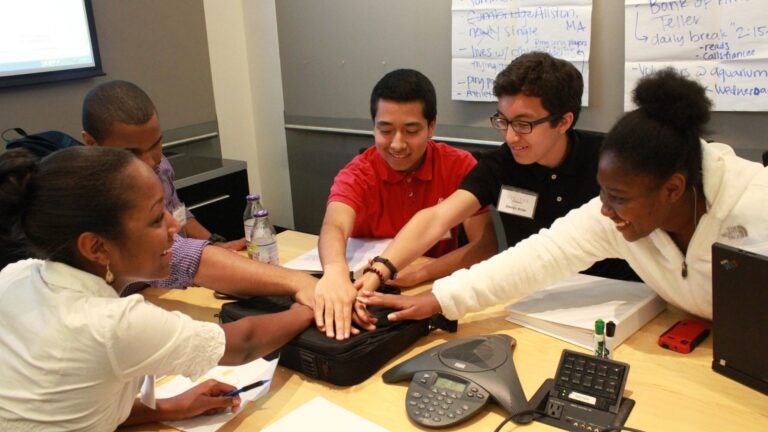 The Boston office of Digitas has just wrapped up a one-week boot camp on digital marketing that had local high school students immersed in consumer analytics, smartphone marketing apps, and banner ads tailored to social media sites.
Now a unit of the French advertising giant Publicis Groupe, Digitas has been running the "Eternship'' boot camp every year since 2000. This year's crop of students was issued the following assignment: Devise a marketing campaign with the potential to boost a quick-service restaurant's afternoon traffic by 10 percent, and target this campaign to consumers between the ages of 18 and 34.
Coming from such schools as Cambridge Ringe & Latin High School, Charlestown High School, Jeremiah E. Burke High School, KIPP Academy, and Lynn Classical High School, the students were broken up into five teams of five people each. To ensure that they got plenty of guidance, 75 of the agency's roughly 650 Boston employees participated in this year's program, Digitas said.
First up: A visit to a quick-service restaurant (which Digitas declined to name). At the restaurant, the student teams interviewed a manager and some customers. Then they set out to develop their marketing campaigns.
In a statement, Barbara Goose, managing director of Digitas offices in Boston and Detroit, said she was impressed by the breadth of ideas that the teams came up with.
One team created a scavenger hunt for the brand, with clues dispersed on social networks such as Twitter, Facebook, and Instagram, Goose said. Another team taped a mock TV spot. And another team developed digital billboards for both the Boston area and Times Square in New York City.
Over the years, more than 300 students have participated in the Digitas boot camps. And in some cases, Digitas employees keep in touch with students after the program ends and wind up as ongoing mentors, Goose said.