NoPrimaryTagMatch
Minke whale pays a visit to Nantucket Harbor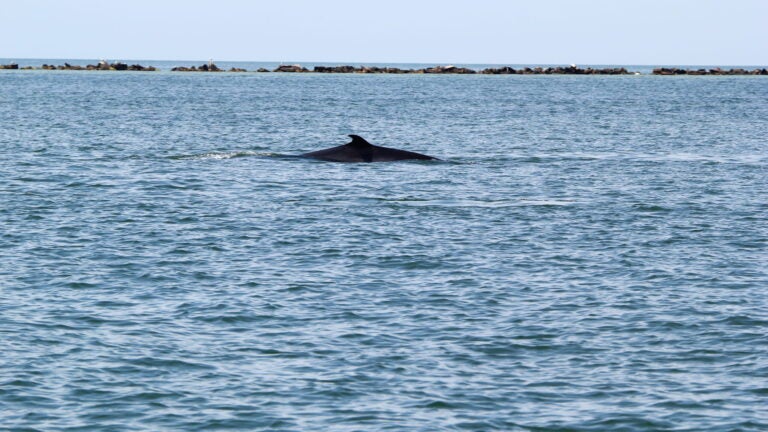 A minke whale was spotted passing through Nantucket Harbor today, prompting officials to restrict boat traffic in the area, Nantucket police said.
Members of the Nantucket Community Sailing program reported seeing the whale around 9:15 a.m. The Nantucket harbormaster established a 500-yard security zone to protect the animal, police said.
Boat traffic was restricted in the channel between Brant Point and Buoy 13 from 11 a.m. to noon; and the whale left the harbor around 12:30 p.m., police said in a statement. The whale was last seen in the area of Buoy 1 and 2 at 2:30 p.m.
Blair Perkins, a New England Aquarium representative, identified the whale as a minke whale that was about 20-25 feet in length, police said.
The National Oceanic and Atmospheric Administration estimates there are 185,000 minke whales in the Atlantic. They prey on small school fish and crustaceans. The animals grow to about 35 feet and can weigh up to 20,000 pounds. They live up to 50 years.