NoPrimaryTagMatch
Truck carrying salad dressing, mayonnaise splits in half in Roxbury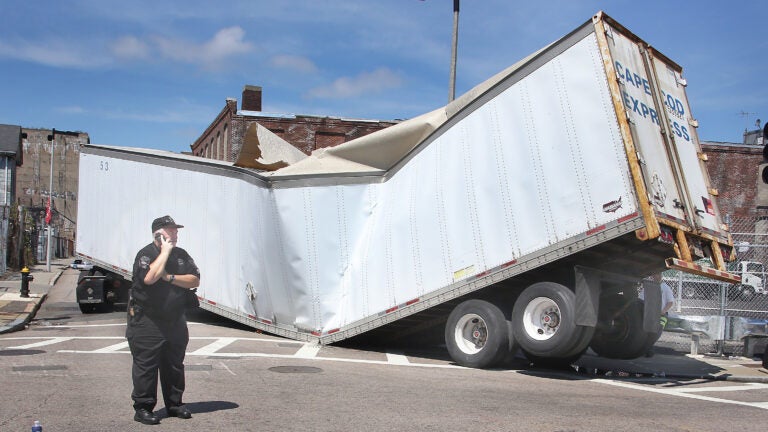 Someone's going to have to hold the mayo.
The trailer of a tractor-trailer truck cracked in half while the vehicle was making a turn onto Norfolk Avenue from Magazine Street in Roxbury today.
The Cape Cod Express truck was carrying mayonnaise and salad dressing. Police at the scene said there were no injuries.
Magazine Street from Kemble to Cedric streets and Norfolk Avenue from Gerard to Langdon streets will be closed for the next few hours, police said in a statement.
Police said delays can be expected during the evening commute and urged drivers and pedestrians to avoid the area.