NoPrimaryTagMatch
US Chamber calls Elizabeth Warren threat to free enterprise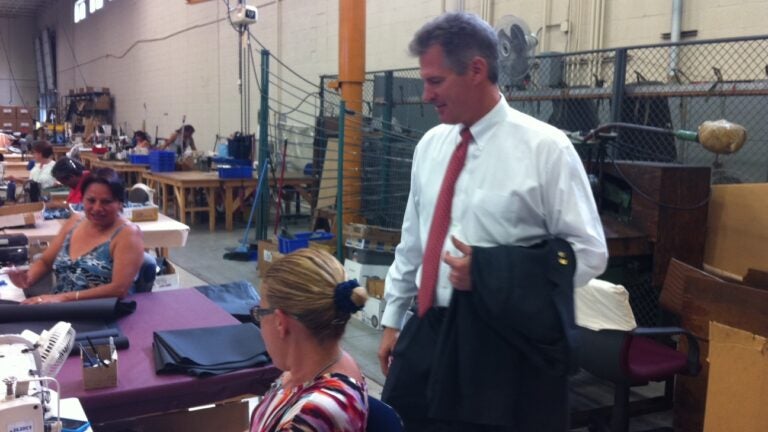 The political director for the US Chamber of Commerce said Wednesday morning that "no other candidate in 2012 represents a greater threat to free enterprise than Professor Warren.''
The comments about Elizabeth Warren, the Democratic Senate candidate, came as the the national business lobby handed its formal endorsement to Senator Scott Brown's reelection bid.
"The American business community is tired of being lectured by Professor Warren,'' said Rob Engstrom, senior vice president for political affairs and federation relations for the chamber.
Engstrom cited Warren's opposition to the Keystone oil pipeline, her support for President Obama's health care law, and her plans to raise taxes on upper-income earners.
Brown is one of about 13 Republican Senate candidates whose election the chamber considers crucial. The Washington-DC based group has been active on behalf of conservative candidates in the last several elections. In 2010, the chamber spent $50 million on elections, including — according to the Center for Responsive Politics — more than $1 million for Brown's special election against Martha Coakley.
The organization also ran advertisements against President Obama's health care law and has been critical of the Consumer Financial Protection Bureau that Warren helped establish.
The comments about Warren underscore the national significance of the Brown-Warren race, which is increasingly being defined as a referendum on the role of government in the economy. Liberals see Warren as a champion for the argument that big businesses, the wealthy, and banks, have a leg up in the financial system and need to contribute more in taxes. Conservatives say Warren is diminishing the risk, work, and ingenuity of the entrepreneurial class.
Brown said Warren "fundamentally misunderstands our free enterprise system.''
Democrats pointed out that Brown received the chamber's endorsement on the same day he was scheduled to go to New York for a fundraiser at the Upper East Side home ofMayor Michael Bloomberg, a political independent who is well-known for being a vociferous defender of Wall Street and the financial sector.
"It's clear today what Scott Brown gets for protecting Wall Street, the endorsement of Washington lobbyists dedicated to dismantling Wall Street reform and campaign cash from Wall Street big shots,'' the state Democratic Party said in a statement.
Wednesday's endorsement was held at Harry Miller Co, a century-old textile firm in Roxbury. As some of the company's workers sewed elevator padding material, Brown praised the third-generation owner, Hank Miller.
"I don't think you got here because of politicians in Washington,'' Brown said. "Professor Warren has a very different view. She believes that no one succeeded on their own.''
One of the women sewing in the factory, Estella Hidalgo, said in an interview that she had worked there for nine years. The seamstress said she earns $13 an hour, and shrugged when asked whether that was a good salary.
"I like it,'' she said of her job.
Brown also took media questions at the event, after criticism that he dodged reporters Tuesday. Reacting to leaked plans for a potential Israeli strike on Iran, he said: "Israel absolutely has the right to defend itself. The threat from Iran is real.''
The Warren campaign, which held events in Springfield and Southbridge today, responded to Brown's chamber endorsement by pointing to a vote he took in July against extending the Bush tax cuts for those earning less than $250,000 a year. Brown has held out in favor of extending the tax cuts for all income groups.
"Brown is now literally running away from his record of opposing tax cuts for families and small business in Massachusetts,'' Warren's campaign said in a statement.