NoPrimaryTagMatch
Harvard Crimson removes ad for Adderall alternative from its website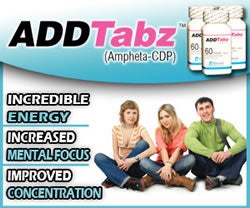 After 125 Harvard students were accused last week of cheating on a final exam, supplement manufacturers might have assumed that the academically-driven students might go for a little doping to pump up their grades even more. That could explain why one company placed an ad on the homepage of the Harvard Crimson advertising for AddTabz, an "Adderall Alternative'' that purportedly provides extra energy, increased mental focus, and improved concentration.
The student newspaper took the ad down after a blog post on the website Jezebel called attention to it on Monday, and the paper's president Ben Samuels told the Daily News a third-party service periodically posts problematic ads that are later taken down by the editorial staff. "If they're inappropriate in some way or another, we usually address them and get rid of them,'' Samuels said.
Several Harvard students admitted anonymously last spring in this Crimson article that they took the real Adderall — which they purchased illegally from other students — to help finish papers or study for exams.
AddTabz is supposed to be for students who don't have "full-on'' attention deficit hyperactivity disorder, according to the manufacturer website, but who want to increase their energy and concentration. It is not a rigorously tested medication, yet the non-prescription pill is packaged in a white bottle with minimal writing to look like a real pharmaceutical and the maker, Florida-based Gentech Pharmaceutical, has a name remarkably similar to California-based Genentech, a giant biotech firm.
I couldn't find any information on the website about the supplement's active ingredients; those are a mystery, though Gentech's website says they're "FDA recognized active ingredients'' and "have made the product the world's leading formulation scientifically designed to enhance cognitive ability and mental performance.''
The company didn't provide an immediate response to my request for a comment, but I'll update this post if and when they do.