NoPrimaryTagMatch
Review finds 1,140 people may be in state prison or jail because of tainted drug evidence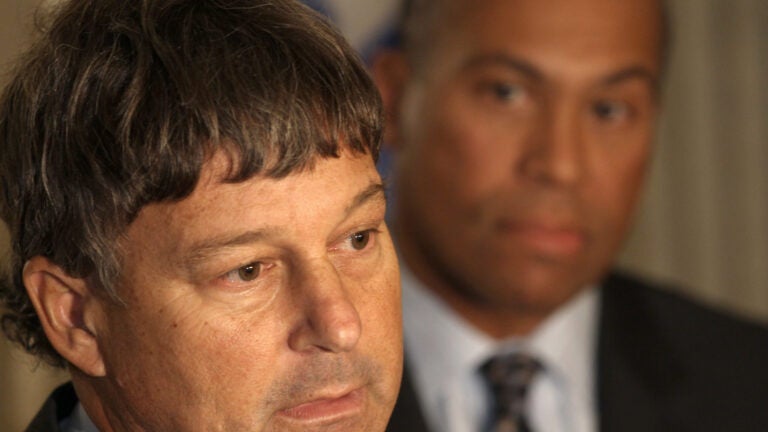 The lawyer in charge of assessing the extent of the state drug lab scandal says that 690 people are in state prison and 450 people are in county jails or houses of correction due to evidence that may have been mishandled at the lab.
David Meier, a former veteran prosecutor who was appointed last week to oversee the efforts to figure out which cases were affected by the drug lab scandal, said that the first priority of the investigation was to determine who was incarcerated because of the potentially tainted evidence.
Information on who those people are has now been turned over to prosecutors and defense attorneys, he said.
"We are doing our human best'' to expedite the process, he said. "We are taking it one step at a time.''
Former state chemist Annie Dookhan, who is at the epicenter of the state lab scandal, served either as primary or secondary chemist in all of the people's cases.
Meier said the next step would be to try to identify other people whose cases involved evidence potentially tainted by Dookhan, including people still awaiting trial, people charged in federal cases, and people involved in cases that are already closed.
State officials are investigating the actions of Dookhan, who has allegedly told law enforcement officials that she mixed drug samples to create positive results, increased weights on drug samples, and violated evidence handling protocols.
Dookhan may have handled 60,000 samples, in 34,000 criminal cases in eastern Massachusetts, officials have said previously. The Jamaica Plain lab where Dookhan worked has been closed.
After the scandal at the lab broke in late August, law enforcement officials immediately said they wanted to take steps to make sure no one was wrongly incarcerated based on tainted evidence.
Meier spoke at a news conference this afternoon at a state office building downtown.
Meanwhile, the fallout from the scandal continued today as a Suffolk Superior Court judge put on hold a seven-year prison sentence for a Roxbury man, setting the stage for his release one month after he pleaded guilty to drug and gun charges.
[fragment number=0]
David Huffman, 55, who has a 19-page record dating to 1975, was convicted in Suffolk Superior Court in August of trafficking in cocaine and heroin, unlawful possession of a firearm, and other charges and was sentenced to seven to 10 years.
Superior Court Judge Christine Roach, adopting a request by defense attorney Bernard Grossberg, stayed Huffman's sentence. The judge also set bail at $75,000 cash, which means Huffman will regain his freedom once he posts bail, though he remains convicted of the drug and gun charges.
Those convictions, however, may ultimately be tossed out, depending on the results of the investigation into Dookhan's activities at the lab.
Huffman's case may be one of the first in which the problems with the drug evidence tested by Dookhan have affected more than just drug charges against the defendant.
Grossberg said in court that Dookhan signed or co-signed 14 tests done on the 300 grams of cocaine seized when Boston police raided a Hansbury Street building.
He also said a .357-caliber handgun found by police during their search could not be directly connected to Huffman, but Huffman had pleaded guilty to gun charges to reach a resolution in the case.
"The drug charges forced the guilty plea in this case,'' Grossberg said. The gun plea "was thrown in as part of a global plea.''
Suffolk Assistant District Attorney Joseph Janezic said prosecutors agreed that Dookhan's handling of the drug evidence warranted a stay on Huffman's prison sentence for the drug convictions.
But he insisted that the gun was an "independent act of criminality'' that was "admitted to by Mr. Huffman to this court'' and is "obviously a public safety issue.'' For those reasons, the prosecutor said, Huffman's gun sentence — a 7-to-10-year sentence concurrent with the same sentence for the drug charges — should be enforced.
Roach, who set bail for Huffman and ordered him to wear a GPS monitoring bracelet if he posts bail, said, "To me, that's the only fair result.''
Suffolk District Attorney Daniel F. Conley told the GlobeSunday that prisoners who could soon be released include "high-level dealers, violent felons, and armed gunmen.''