NoPrimaryTagMatch
Drugged athletes would be banned from next Olympics under proposed rules for 2016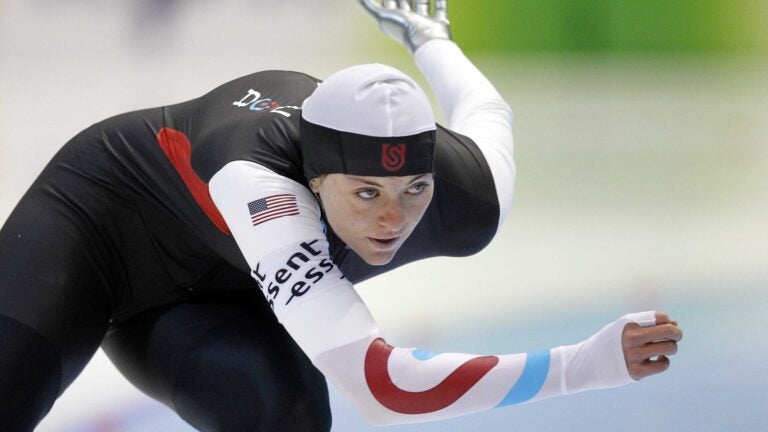 The new penalties wouldn't take effect until the year before the next Summer Games in Rio de Janeiro, but the World Anti-Doping Agency's draft code for 2015 would double the two-year suspensions for using steroids, human growth hormone, and masking agents, trafficking, and prohibited methods, and also make it easier to impose lifetime bans.
By expanding the first-time sanctions to four years, the WADA would enable the International Olympic Committee to keep athletes from gaming the system, making sure that any cheater caught at one Games would be ineligible for the next.
That's what the IOC had tried to do in its charter with its now-scrapped "Osaka Rule'' that forbade any athlete who had been given a doping suspension of longer than six months from competing in the following Olympics.
The revised code still needs to be approved and it won't take effect in time for the 2014 Winter Games, but the four-year penalty is fair and long overdue.
The WADA's updates for next year include cracking down on all kinds of blood manipulation, which will have a significant effect on endurance sports like cycling, cross-country skiing, and biathlon.
Revenge served cold
The US women's ice hockey team pulled off an impressive turnabout at the Four Nations Cup in Finland, blanking archrival Canada, 3-0, to retain the title after dropping their round-robin meeting, 3-1. Anyone who hoped that the rest of the planet might be catching up with the perennial Big 2 may have to wait a while. The Yanks and Canucks demolished the Swedes and Finns by a combined 34-1 . . . Lindsey Vonn, who spent a couple of days in the hospital last week with an intestinal ailment, is taking it day to day before the weekend's World Cup slalom events in Aspen. Vonn, who is chasing her fifth overall title, has some catching up to do after skiing off the course in the opener and skipping the second event in Finland. Her big chance comes the following weekend in Lake Louise, where the menu includes two downhills and a Super G, her meat and potatoes. This weekend's podium finish is more likely to come from Mikaela Shiffrin, the 17-year-old wunderkind who won a slalom medal last weekend.
Sharp skatesThings are looking up for the US figure skaters, who got a gold and silver from Ashley Wagner and Jeremy Abbott at last weekend's Trophee Bompard event in Paris. With only this weekend's NHK Trophy in Japan left on the autumn schedule, the Americans figure to qualify four entries for next month's Grand Prix final in Sochi: Wagner, former champion Abbott, Caydee Denney and John Coughlin in pairs, and dancers Meryl Davis and Charlie White, the three-time defending champions who will be favored at NHK . . . Heather Richardson turned out to be a one-woman American team at last weekend's World Cup speedskating opener in the Netherlands, winning the 1,000 meters and finishing second in both 500s. Shani Davis, who would have been a prime contender in the men's 1,000 and 1,500, withdrew with a groin injury . . . Olympic champion Steve Holcomb made the most of home ice in the first two World Cup bobsled weekends in Lake Placid and Park City, winning both two-man events ahead of teammate Cory Butner and picking up a couple of four-man silvers with Melrose native Steve Langton aboard. The women, who grabbed a couple of medals in Lake Placid with Olympic runners Lolo Jones and Tianna Madison pushing, were off the podium without them in Park City. Meanwhile, world skeleton champion Katie Uhlaender squeezed out a gold last weekend by .01 of a second ahead of Great Britain's Elizabeth Yarnold. "It was like watching a scary movie and not wanting to really look,'' said Uhlaender. The Cup circuit for both sports returns next weekend to the Olympic track in Whistler, British Columbia, before heading for Europe.Reduce speed ahead
After the death of Georgian luger Nodar Kumaritashvili at the last Winter Olympics, the IOC wanted a safer track for Sochi, and the organizers have complied. The Sanki sliding center has three uphill stretches that serve to take speed off the sleds. "I think it's a great track and it can be negotiated by all athletes because not every mistake is punished right away or ends in a crash,'' Olympic champ Felix Loch of Germany observed after taking a recent test run with his international rivals . . . The US lugers may not be superheroes — they haven't medaled at the Olympics since 2002 — but that doesn't mean they can't dress like them. As part of their new deal with Valiant Entertainment, the American sliders will wear X-O Manowar racing suits for the next couple of winters, starting with next weekend's World Cup opener in Austria . . . Will Valeri Liukin be Martha Karolyi's successor as the coordinator of the US women's gymnastics team? That's the general assumption among chalked-up insiders after Liukin, the former Soviet gold medalist who produced successive Olympic titlists Carly Patterson and daughter Nastia Liukin, recently was named the elite athlete development coordinator, overseeing the pipeline that has put the Americans on top of the world, with 64 Olympic and world medals since 2001. The 70-year-old Karolyi, who has been the team coordinator during that entire time, will continue through the 2016 Games. After that, Liukin could well take over.
Flipping for gymnasts
The Tour of Gymnastics Champions, which ended Sunday in Brooklyn after 40 cities and 15,000 miles and featured Gabby Douglas, Aly Raisman, and the rest of the Fierce Five, drew more than a quarter of a million spectators and produced the highest gross since the 1996 tour with the Magnificent Seven . . . Tom Sermanni, who will succeed Pia Sundhage as the US women's soccer coach, has respectable global and domestic credentials. He directed the Australians for 11 years, leading the Matildas to the last two World Cup quarterfinals, and coached the New York Power in 2003 when the roster included Tiffeny Milbrett, Christie Rampone, and Shannon Boxx. Though Sermanni won't take over until the beginning of next year, he'll be observing when the Olympic champions finish their victory tour next month with a trio of games against China in Detroit, Houston, and Boca Raton, Fla,, where interim coach Jill Ellis will preside. Sermanni's hiring continues the his-and-hers coaching rotation that began with Tony DiCicco in 1994 and continued with April Heinrichs, Greg Ryan, and Sundhage.
Getting his due
Receiving recognition more than half a century after his death is Boston native Arthur Duffey, the former "world's fastest human'' whose records were annulled by the Amateur Athletic Union after he admitted to receiving sponsorship cash. Duffey, who was leading the 100 at the 1900 Games when he pulled up lame and didn't finish, will be inducted next month into the USA Track & Field Hall of Fame. He will be joined by Pat McDonald, who won gold in the shot put in 1912 and in the weight throw in 1920, Charles Austin, the 1996 high jump champion, and hurdler Kim Batten, who won silver at those Games.