NoPrimaryTagMatch
Dunkin' Donuts same-store sales rose 1.7 percent in US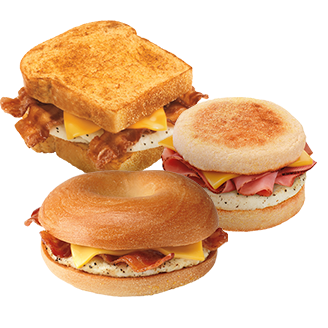 Dunkin' Brands Group Inc., the Canton-based parent company of Dunkin' Donuts and Baskin-Robbins, said Thursday that sales at Dunkin' Donuts stores open at least a year, a key retail metric, rose 1.7 percent.
That increase was driven partly by customers buying add-on items such as hash browns and turbo shots, the company said in a press release; customers also purchased more premium-priced, limited-time items such as the Turkey Sausage Breakfast Sandwich, the Angus Steak Breakfast Sandwich, and Dark Hot Chocolate.
The Baskin-Robbins chain is known for its ice cream, a product whose sales can be influenced by the weather. Dunkin' Brands said that it experienced a "significant weather impact'' on its US operations during its first quarter.
In a press release, the company said that net income for the first quarter was $23.8 million, a drop of $2.2 million, or 8.3 percent, when compared with the same quarter a year ago.
The company said that the decrease was a result of "$5 million of charges incurred in connection with the February 2013 debt repricing, a $4.1 million increase in interest expense, and a $0.9 million increase in income tax expense, offset by the $8.3 million increase in operating income. Adjusted net income increased by $0.5 million, or 1.7 percent, compared to the first quarter of 2012 as a result of the increase in adjusted operating income, offset by increases in interest expense and income tax expense.''
In a statement, Dunkin' Brands CEO Nigel Travis expressed confidence as the company moves forward.
''Our business is strong, and we remain confident with our full-year financial targets for 2013, despite the significant impact weather had on both Dunkin' Donuts and Baskin-Robbins in the US during the first quarter,'' Travis said. ''Our US restaurant operations have never been better, and our guest satisfaction survey results are the highest in recent brand history. We're encouraged by our momentum as we enter the second quarter and look forward to the start of key warmer weather selling seasons for both of our brands.''
During the first quarter, Dunkin' Brands said its franchisees and licensees opened 108 net new restaurants around the globe, including 78 net new Dunkin' Donuts US locations.