NoPrimaryTagMatch
Teens crash car in Worcester, flee with $148,030 in cash stuffed in two shopping bags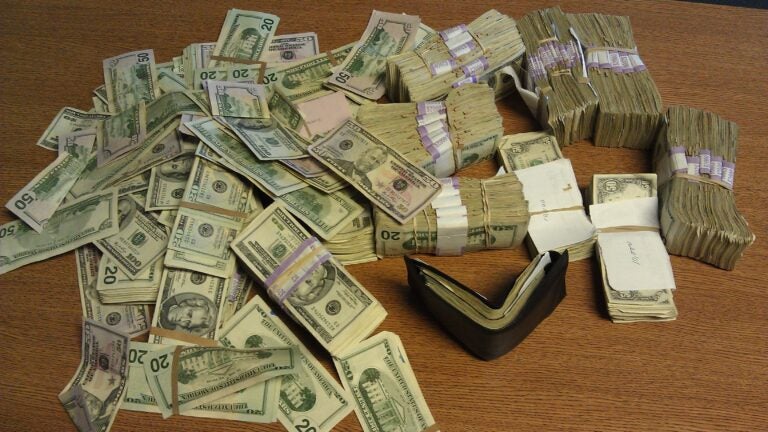 State Police have arrested four Worcester teenagers who crashed their car and allegedly fled the scene carrying $148,030 stuffed into two shopping bags, which they said they had stolen from a parked car.
Jabriel Nabulsi, 18, and Karla Ocasio, 17, were charged with disorderly conduct. The car's driver, Michael Tisdell, 17, was charged with multiple traffic and speeding violations, State Police said. A juvenile male was also arrested, but no information was released on him because of his age.
According to State Police, a trooper allegedly observed the teenagers' blue Subaru speeding on Interstate 290 around 7:15 a.m. Sunday, State Police said. When the trooper attempted to pull the car over, the driver sped down an exit and crashed into a building at the intersection of Shrewsbury and Prentice streets.
Three of the teenagers allegedly ran from the scene of the wreck, but the trooper apprehended them, State Police said.
When Nabulsi was taken into custody, he was allegedly carrying two shopping bags stuffed with $148,030 in cash, State Police said. He told police he grabbed the cash out of parked vehicle in Worcester, State Police said.
Tisdell, who also fled on foot, was arrested a short time later at a residence in Worcester, State Police said.
The teenagers were to be arraigned in Worcester District Court on Monday, but the hearing did not occur, a court clerk said.