NoPrimaryTagMatch
The tradition of 'Hava Nagila'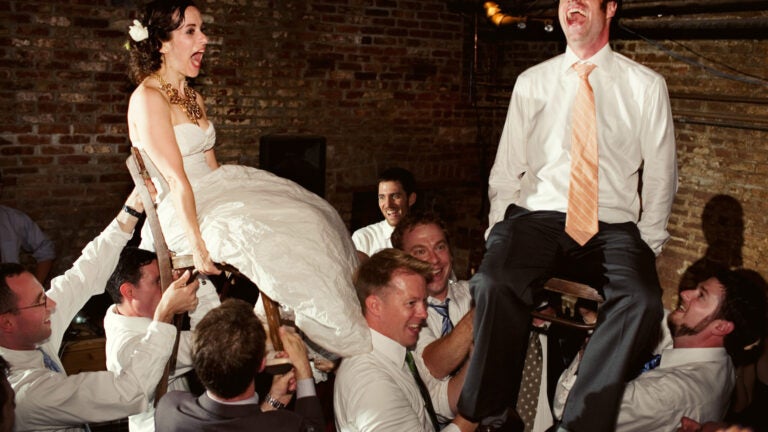 It begins, of course, at a wedding. The band strikes up the first few notes of "Hava Nagila'' and guests stream onto the dance floor as if under a spell. This short but lively documentary asks why, and then answers its question with an entertaining examination of the "kitschy and profound'' song's cultural and historical origins.
Director Roberta Grossman and writer Sophie Sartain approach their subject in a style that also balances the kitschy and the profound. They trace the historical roots of the music to the shtetls of the Ukraine, where it first appeared as a Hasidic nigun (wordless prayer or melody). It then follows its migration to Palestine, where Jewish folk songs were recorded by musicologist Abraham Zvi Idelsohn. It was in Palestine that "Hava met Hora,'' as the film puts it, the traditional circle dance now inseparable from the song at social gatherings.
But it wasn't until "Hava Nagila'' hit American shores, popularized first by Harry Belafonte, that it became a kind of all-purpose anthem for postwar suburban American Jews. We get clips of "Hava Nagila'' sung by everyone from Elvis to Latin icon Celia Cruz to Bob Dylan. Music scholar Josh Kun, one of the film's many likable talking heads, says Dylan's infamously butchered rendition is his personal favorite because, in true Jewish fashion, it is both "an embrace and a refusal.''
Connie Francis explains how she hit pay dirt when she combined the light "Hava Nagila'' with the more serious theme from "Exodus.'' Proudly Italian, Francis recounts how she was often asked if she also had Jewish ancestry. Her quip: "I'm 10 percent Jewish — on my manager's side!''
Belafonte, who first sang "Hava Nagila'' in the Village Vanguard and then saw it become his second-biggest hit, speaks eloquently of performing the song in Germany 10 years after the war. There's a priceless clip of Belafonte and the irrepressible Danny Kaye singing "Hava Nagila'' together on the latter's '60s TV show.
Through this one song, the documentary manages to offer an enlightening study of cultural assimilation. While "Hava Nagila'' was popularized to the point of eye-rolling overkill at bar mitzvahs and weddings and satirized by the likes of Allan Sherman, it also became the song that Jewish music scholars loved to hate. Though they bemoan the fact that Jewish music has been reduced to one ubiquitous song, the film shows many accomplished musicians such as the Klezmatics reclaiming and revitalizing traditional Jewish music.
"Hava Nagila (The Movie)'' guarantees that the next time you hear the song at a party, you won't think of it quite the same way. Of course, that won't slow anyone rushing to the dance floor.