NoPrimaryTagMatch
Yankee Candle unveils 'Boston Strong' candle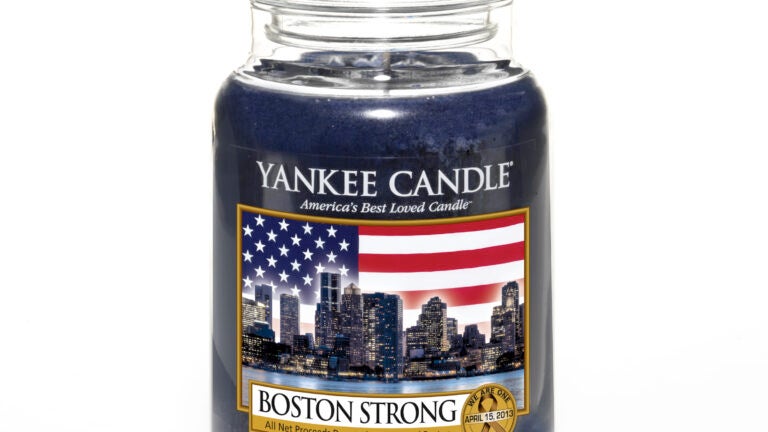 Yankee Candle, the Deerfield company known for its scented candles, has unveiled a limited edition "Boston Strong'' candle designed to honor the victims and the first responders of the Boston Marathon bombings.
"All net proceeds for the commemorative candle will be donated to the One Fund Boston, the official nonprofit organized by Mayor Tom Menino and Governor Deval Patrick to raise money to help those families most affected by the Boston Marathon bombings,'' Yankee Candle said in a statement.
The suggested price for the candle is $27.99. It can be pre-ordered online, and plans call for the candle to start shipping on May 22.
According to Yankee Candle's statement, "the Boston Strong candle is a heartwarming blend of cinnamon, baking spices, and a hint of freshly poured tea, and features an image of the Boston skyline in front the American flag.''