NoPrimaryTagMatch
Athenahealth completes sale of Arsenal on the Charles in Watertown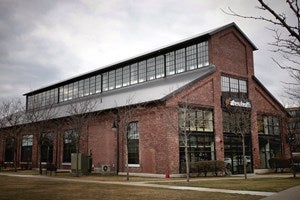 Athenahealth Inc., which provides electronic record and billing systems to hospitals and other medical industry clients, said that it has finalized its previously announced purchase of the Watertown "Arsenal on the Charles,'' a 29-acre, multi-building property situated on the Charles River.
In December, the company disclosed that it had agreed to pay $168.5 million to acquire the parcel from Harvard University, which is expanding in nearby Allston. The campus already serves as Athenahealth's headquarters, but executives said buying the property will allow them to expand the business in coming years.
The complex, whose historic buildings date back 200 years, is located about 10 miles from downtown Boston, the company said in a press release.
Athenahealth said that it entered into a new $325 million senior credit facility with a term of five years comprised of a $200 million unsecured term loan facility and a $125 million unsecured revolving credit facility to finance the purchase
In a statement, Athenahealth chief executive Jonathan Bush said: "We are excited to deepen our roots in Massachusetts; Watertown is our home. The Arsenal on the Charles offers Athenahealth everything we could ask for in a headquarters; its open and expansive architecture, outdoor campus feel, strong community, and proximity to Boston fit with our culture, strengthens our standing as a top employer, and provides an inspirational backdrop as we work to be medical caregivers' most trusted service.''