NoPrimaryTagMatch
James 'Whitey' Bulger request to ban Globe journalists under review by judge; openings may be held next Wednesday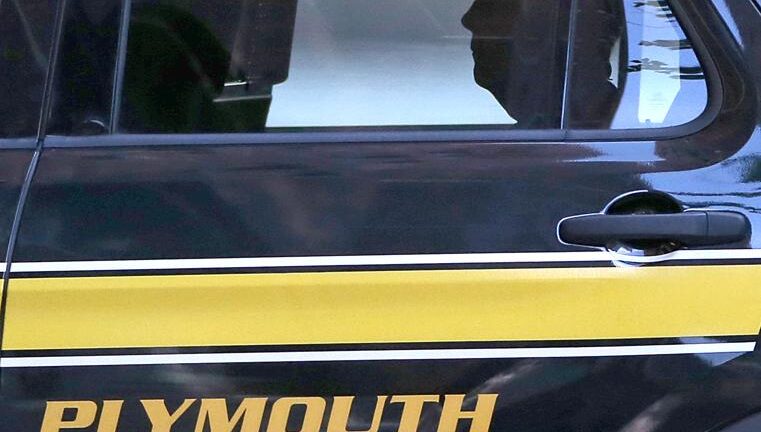 James "Whitey'' Bulger, the notorious Boston gangster who allegedly rampaged through Boston's underworld for decades, is trying to exclude veteran Boston Globe columnist Kevin Cullen and reporter Shelley Murphy from covering his much-anticipated trial simply because he hates them, a federal prosecutor said today.
Assistant US Attorney Brian T. Kelly told a federal judge that the 83-year-old Bulger can be heard on jailhouse tape recordings describing his loathing for Cullen and Murphy, who recently published a book that chronicles Bulger's career as a vicious criminal who worked as an informant for the FBI.
"It's all over jailhouse tapes. He hates certain members of the media, including Murphy, Cullen and Howie Carr. Especially Howie Carr,'' Kelly said, referring to Boston Herald columnist and talk show host Howie Carr. "He is trying to use this as a tool to kick out people the defendant doesn't like.''
Kelly disclosed the information about the recorded conversations in a US District Court hearing as pretrial sparring continued before Judge Denise J. Casper, who is presiding over the Bulger trial and must decide whether to effectively ban the journalists because Bulger has put them on his witness list.
Prosecutors say Bulger is a vicious gangster. He is facing a 32-count federal racketeering indictment that alleges he participated in 19 murders in the 1970s and 1980s; extorted drug dealers, bookmakers, and businessmen; laundered his criminal profits through real estate transactions; and illegally stockpiled guns. His story, which has inspired a number of books and movies, took an additional twist after revelations in the 1990s that he had been working as an FBI informant during his reign of terror and after he successfully eluded a worldwide manhunt for years.
Bulger defense attorney J.W. Carney Jr. told Casper that he might call Cullen and Murphy as defense witnesses to impeach the testimony of prosecution witnesses Kevin Weeks, Stephen Rakes, and former State Police colonel Thomas J. Foley.
As such, Carney said, both Cullen and Murphy should be sequestered, and not allowed to cover the trial, nor should they be exposed to any media coverage of the trial.
"Let the record reflect I subscribe to The Boston Globe but that won't prevent me from making any arguments,'' Carney said to laughter from some in the courtroom, but not Bulger, who sat with his arms crossed, showing no obvious emotion.
Cullen and Murphy, who have covered the Bulger saga for the Globe for years, recently published "Whitey Bulger: America's Most Wanted Gangster And The Manhunt That Brought Him to Justice.''
"They are listed as witnesses, they are expected to be called as witnesses, and that's the reason that the order of sequestration should apply to them,'' Carney said.
Bulger has also asked that Carr and former Globe reporters Dick Lehr and Gerard O'Neill be sequestered as defense witnesses. Lehr and O'Neill covered Bulger while at the Globe and have authored books on him.
The Boston Globe, through attorney Jonathan Albano, urged Casper to reject Bulger's request.
"The court should not be in the business of deciding which reporters will be allowed in and which should remain outside'' Albano told Casper. "This isn't about The Boston Globe's rights. The individual journalists have rights.''
Albano also said other journalists have interviewed the three men, not just Cullen and Murphy.
"They aren't the only reporters who have talked to the government and other witnesses in the case,'' Albano said. "That list is far and wide''
Casper took the matter under advisement.
Also today, the judge said she had increased the total number of people being screened for service as jurors to 775, up by about 100 people.
She said she expected to have attorneys give their opening statements next Wednesday, June 12.
Earlier today, a third batch of 225 jurors appeared in the Boston courthouse for the second day of jury selection in the Bulger trial.
Accompanied by his attorneys, Carney and Henry Brennan, the 83-year-old Bulger appeared to be wearing the same clothes as Tuesday — white sneakers, jeans, and a long-sleeved dark shirt.
Casper, who is presiding over the historic trial, told the third pool of jurors the same thing she told two other pools on Tuesday.
"Both parties are entitled to a jury that is fair and impartial, one with no bias and no prejudice,'' Casper said. "The jury is essential to the administration of justice under our system of law in the United States.''
Carney introduced Bulger to the prospective jurors, who will fill out a detailed questionnaire that marks the beginning of the winnowing process needed to select 12 jurors and six alternates for the one of the most closely watched trials in recent Massachusetts history.
Casper, prosecutors from US Attorney Carmen Ortiz's office and Bulger's lawyers will review the questionnaires from the large jury pool for the trial, which Casper said today will begin in earnest next week, and will last into September.
The jury will sit from 9 a.m. to 1 p.m. Monday, Tuesday, Wednesday, and Friday, and from 9 a.m. to 3:30 p.m. on Thursdays.
Bulger was captured in Santa Monica, Calif., in June 2011 after more than 16 years on the run. He has pleaded not guilty to all charges and is being held without bail.
At the heart of the prosecution's case is the allegation that Bulger, described by the FBI as a long-time informant, was protected from prosecution by corrupt FBI agents who took bribes and leaked information to him and fellow gangster and informant Stephen "The Rifleman'' Flemmi that led them to kill people.
Bulger's lawyers insist that Bulger was never an informant and that his lengthy FBI file is filled with information concocted by John J. Connolly Jr., the disgraced — and convicted — former agent listed as his handler.