NoPrimaryTagMatch
Outdoor gear retailer Cabela's plans to open 88,000-square-foot store in Berlin in 2015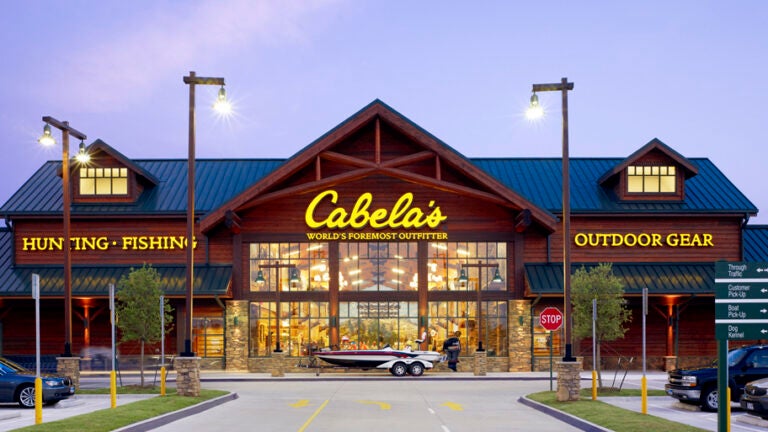 Cabela's Inc., a retailer specializing in hunting, fishing, and outdoor gear, said it plans to open an 88,000-square-foot store in Berlin in the spring of 2015.
The store will be the Nebraska chain's first Massachusetts location, said the company, which also announced plans in a press release to open stores in Cheektowaga, N.Y., and Lubbock, Texas.
The Massachusetts store will be located in in the Highland Commons Shopping Center, whose other stores include BJ's Wholesale Club, Lowe's Home Improvement, and Market Basket, Cabela's said.
The new Cabela's store will employ about 200 full-time, part-time, and seasonal employees.
In addition to thousands of outdoor products, the store will feature an indoor archery range, a Gun Library, a Bargain Cave, and a Fudge Shop, Cabela's said.
"Our many loyal customers across Massachusetts have supported Cabela's for many years through our catalogs, website and other retail locations,'' Cabela's CEO Tommy Millner said in a statement. "Now those outdoorsmen and women will have a store to call their own.''
The chain currently has 44 stores in the US and Canada.