NoPrimaryTagMatch
Two-alarm fire sends smoke through US Postal Service processing center; no injuries reported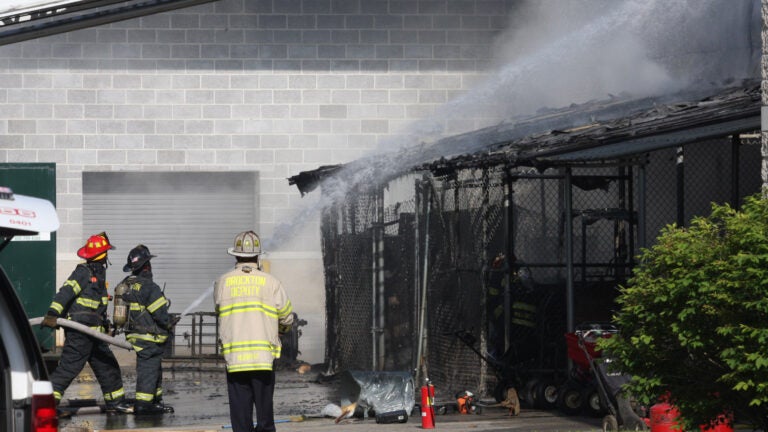 BROCKTON – A fire inside a storage area for landscaping equipment at the US Postal Service processing facility here sent thick black smoke skyward today, triggering a two-alarm response by the Brockton fire department.
[fragment number=0]Postal employees, who declined to give their names, said the fire sent smoke inside the complex and led to the evacuation of the sprawling building in the 200 block of Liberty St., a short distance off Route 24.
The fire also sent a thick plume of dark black smoke skyward once it began shortly before 8 a.m. today.
Employees said the fire was in an area outside the main building where motorized landscaping equipment, such as lawn mowers, was stored, along with gasoline for the equipment.
The cause of the fire is under investigation by postal officials and state and local fire officials.
In an e-mail, USPS spokeswoman Melissa Lohnes said no injuries were reported.
She also said the day's mail had already been shipped from the processing facility.