NoPrimaryTagMatch
Frozen fish spill onto highway after truck crash in Auburn; no injuries reported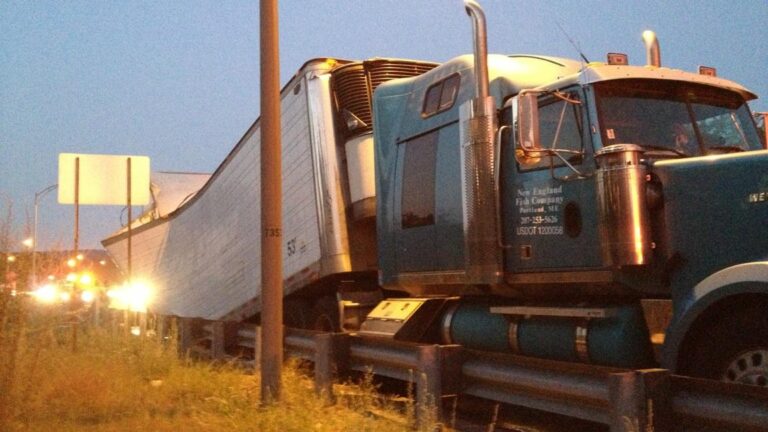 There was something fishy about a tractor-trailer crash today in Auburn. Literally.
A truck carrying about 39,000 pounds of frozen fish crashed early this morning, closing multiple lanes on Interstate 290, State Police said.
"The truck sort of veered into the other lane, hit a guardrail, and the trailer split open and dumped its contents on the roadway,'' said Auburn Fire Chief Stephen Coleman Jr.
State Police responded from Holden and Sturbridge at about 4:55 a.m. to the eastbound side of the highway, where the single-vehicle accident was reported. The trailer sustained heavy damage from the crash and detached from the truck, State Police said. Police are investigating. No injuries were reported.
The right and middle lanes on the highway were closed for at least five hours. Officials removed the fish from the trailer and worked to contain 25 gallons of diesel fuel that spilled during the crash, Coleman said. No environmental impacts were reported.
"Traffic has been bogged down this morning,'' Coleman said.
State Police warned of traffic delays and recommended drivers take an alternate route, if possible.
The Auburn Fire Department, the Auburn Board of Health, and officials with the Massachusetts Department of Transportation responded to the scene, along with State Police.