NoPrimaryTagMatch
Goose shot through head with arrow is released to the wild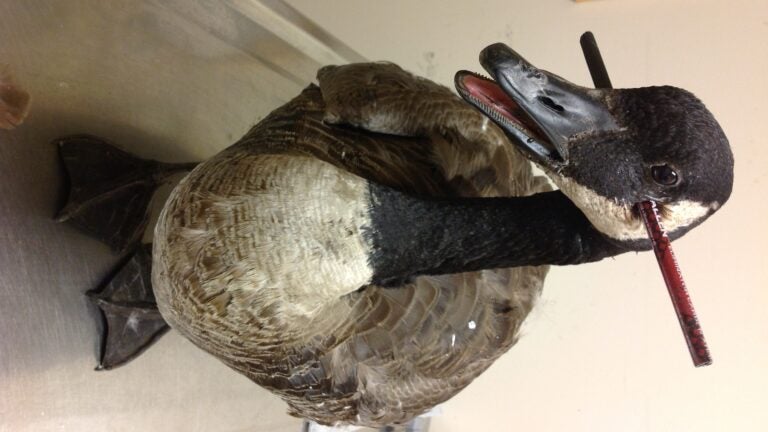 The goose is loose.
A Canada goose that was shot through the head with an arrow in late July near Plymouth was released back into the wild at noon today after 27 days of recovery.
"It was a pretty smooth recovery,'' said Greg Mertz, a veterinarian who cared for the goose. "There's not even a hole anymore. It's healed.''
The goose was released in Ellis Haven Campground in Plymouth, where the animal was first found.
"The goose went back in the pond, and the last we saw he was swimming around and playing,'' Mertz said.
The goose was brought to the New England Wildlife Center by the Animal Rescue League. The bird had suffered some damage to his jaw, but no major brain or nerve damage occurred. Veterinarians removed the arrow and placed the goose on supportive care. He was on antibiotics until Monday, Mertz said.
Mertz said the goose seemed happy to be released.
"Some geese are very mild-mannered, but this guy was wild and didn't seem to like people,'' Mertz said. "I suppose if you were shot through the head by a human, you would feel the same way.''