NoPrimaryTagMatch
What should I do if… I'm questioned by police or arrested
A guide on how to help deal with police investigations or if you face criminal charges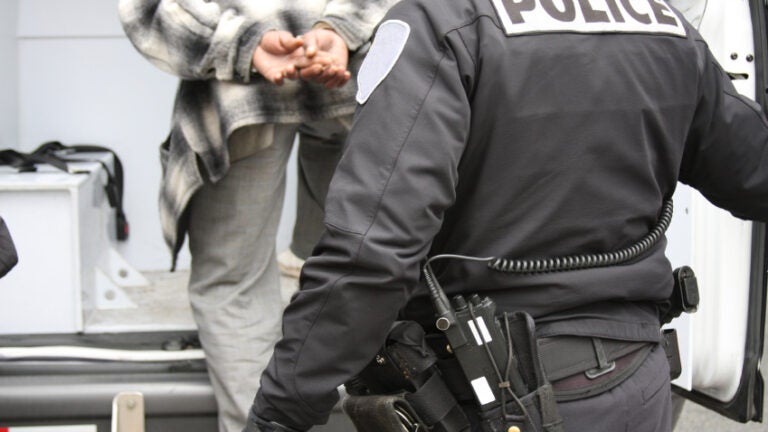 How to protect yourself if you face possible criminal charges

What should you do if you are stopped and questioned by a police officer? How would you interact with a detective if you are under arrest or asked to take a lie-detector test?

While most Americans will thankfully never see the inside of a real jail cell, it's important to understand the best way to conduct yourself if you face probing questions by a police officer or if you think you are being questioned in connection to a crime.

Allegations of police using "intimidating'' or "leading'' questions to link people to crimes are reported in court cases across the country. Currently in Canada, two former law enforcement officials claim that the Vancouver police used similar tactics with witnesses in a case.

While the vast majority of police officers are simply trying to do their jobs, it's essential to know your rights when facing tough questioning. For a person who doesn't have frequent contact with the law, the experience of being questioned, or simply being pulled over and talking to a police officer, can be an intimidating one.

Boston criminal attorney Brad Bailey said it's essential that people should know what they should, and shouldn't do, if a police officer suspects them of criminal activities. Even if you're not a suspect, saying the wrong the thing or allowing a consensual search of your property can put you in hot water.

There are different types of investigations and not all investigations have to do with criminal issues, Bailey said. It's likely you won't face arrest in a barking dog or property-line dispute. In these noncriminal cases, being forthright with the investigating officer poses minimal risk, he said.

However, if you believe you might face criminal legal action — including arrest — it's important to understand that being too helpful can hurt you.

What if you're questioned by police?

First you need to understand why the officer or detective is questioning you. This may be clear, or it may not.

"There are two reasons police are typically reaching out to you,'' Bailey said. "They either have an investigation that has hit a snag, and they're hoping you'll unsnag it by giving them evidence they don't have… or they have a very solid case against you and they're attempting to get the coup de gras in the case by getting your admission.''

At any point during police questioning, you always have the right to politely refuse to answer questions and invoke your right to counsel with an attorney, Bailey said. At that point, you should be consistent and not answer any more questions after that.

If police ask you to submit to formal questioning at a police station or government agency, you should consult first with an attorney who specializes in criminal law and have him present, Bailey said.

"Ask the question: Am I under arrest?'' Bailey said. "If they are not (under arrest), they should just quietly say: 'OK, I understand you would like to see me. Let me think about it, or let me speak to a lawyer.''

Police tactics and your rights

A police officer conducting an investigation employs a variety of different tactics to get you to open up, Bailey said. Many times police use verbally aggressive tactics. To the average citizen, this can be scary.

"If you are stopped and being questioned, you do not have to answer those questions,'' Bailey said. "The average citizen needs to understand that. The process can be extremely intimidating and coercive.''

It's easy to think that the more cooperative you are, the more you can convince an officer of your innocence. However, many times that approach backfires, Bailey said.

"I have to honestly say that I have had more clients talk themselves into being charged with a crime rather than talking themselves out of being charged,'' Bailey explained. "When a police officer talks to you, he often has a base of knowledge that far exceeds your own.''

Police employ a variety of tactics to get you to talk. According to criminaldefenselawyer.com, tactics can include isolating someone away from friends and family for short periods, the "good cop'' and "bad cop'' approach you may see in movies, or in some cases, an officer may lie that he has evidence against you or even a witness.

"It is an urban myth that a police officer can lie,'' the site states.

The bottom line is to take advantage of that right to be silent, Bailey added.

"You always have the right to politely decline to answer any questions and to go along your business,'' he said.

Should you let police search your car or home?

When a police officer asks for your permission to search your home or vehicle, he very likely does not have enough evidence or information to forcibly conduct a search.

Bailey said voluntarily giving a police officer permission to search your property is usually a bad move because an officer may find contraband or illegal items you may be unaware of that is beyond the scope of what he is searching for. By consenting to a search, you run the risk of having something discovered that could put you at legal risk. A police officer may search your property if they have probable cause, but you should avoid voluntarily consenting to one and instead ask for a search warrant, experts say.

Respectfully asking the officer to get a search warrant also may provide your lawyer with essential information — especially if you may face charges, Bailey added. When obtaining a search warrant, an officer is obligated to go to a judge, provide a sworn affidavit that may provide your attorney with valuable, early information about the case and evidence against you, Bailey said.

"The best course of action is to decline any kind of consensual search,'' Bailey said. "Tell the officer you would like them to obtain a search warrant and that you would like an opportunity to speak with an attorney.''

What should you do if you're arrested?

If you are placed under arrest and read your rights, you should immediately invoke your right to counsel and do not offer any information about the case, Bailey said. At the point of an arrest, police clearly believe they have enough evidence against you to charge you with a crime, so it's important not to verify information or give them more than they have, he added.

Remember, anything you say may end up being used by a prosecutor to convict you, he said.

Most likely, an arrest can be an alarming experience so having an attorney aid you during police questioning will protect you, he said.

"There are all sorts of psychological techniques police use in these situations,'' Bailey said. "They use mind games to have you help them solve the crime. The last thing you want to do is to give them evidence out of your own mouth.''

A criminal lawyer who is working for you can be invaluable during the questioning or interrogation process. Providing information to an investigator on your own may actually bring additional charges against you, Bailey said.

"One who is facing interrogation without the benefit of counsel, really doesn't have discernment to know what he may be facing,'' he said.

What if the police offer you a deal?

Bailey said Hollywood movies and crime shows often mislead people into thinking that a deal may be cut if they cooperate. That's simply not the case.

"It's an old police trick to claim that if you admit to what you're being accused of, they'll go easy on you,'' Bailey said. "They really don't have this power unless they are trying to draft you as a street-level informant.''

While police may bring the initial charge(s) against you, more charges may be come as the case evolves.

"It's not like television,'' he said. "The police do not have the discretion to decide what you will be ultimately charged with (in the process). It's the DA or US Attorney's office that has the ultimated decision making process.''

Who should you call if arrested?

In most cases, people who are arrested will call a trusted family member or friend who can locate a criminal lawyer for them. Many times a family attorney can refer them to a criminal lawyer, Bailey said.

Remember to give the person you call the necessary details, including where you are being held, Bailey said. A criminal lawyer should be available, even off hours, to respond to the facility you are being held at and represent you.

"Your lawyer has the absolute right to come down to where you are being held, to have access to you, and to advise you,'' Bailey said.

Remember not to discuss the case in any detail with the person you are calling, Bailey said. The conversation may be recorded or you may be overheard by investigators.

Should you to take a polygraph or lie-detector test?

It's not unusual for an investigator to ask you to submit to a polygraph test to see if you're telling the truth. Should you take one? Bailey said you should always decline one unless your attorney is present.

"Never, ever, submit to a polygraph without speaking to a lawyer first,'' he said.

Bailey said there are several reasons why you should decline a police-issued test. First, polygraph tests are very open to manipulation due to how the questions are posed. The tests are also very intimidating and may not be accurate. Finally, it is questionable whether the information can even be used in court later on.

A lawyer can advise you on whether you should take a polygraph test, he said. If so, your lawyer may want to recommend an independent polygrapher to conduct the test.

How does payment work with a criminal lawyer?

Criminal lawyers typically handle their billing differently than civil lawyers. If you need to hire a criminal attorney, most likely you and the lawyer will work out a flat fee for handling the entire case — whether it goes to trial or not.

"The price is usually a combination that reflects the nature of the charges, the likelihood of a trial, and how much work will be involved,'' Bailey said.

He added that most criminal attorneys ask for payment, sometimes up front and in full. That is sometimes negotiable, he said.

"There are no contingent fees on our side and fees can't be based on whether your lawyer wins or loses,'' he said.

Basic tips for interacting with police

Even if you're innocent, how you deal with police officers during questioning can make a big difference. Organizations such as the American Civil Liberties Union offer recommendations on information you must answer and when you can keep quiet. The site instructables.com also offers advice.

Here are some basic tips from both sites:

– Motor vehicle stops: You are obligated to provide your identification, registration, and proof of insurance when pulled over. Some laws vary by state.

– Identification: You are typically required to give police your name when questioned. In some states, refusing to give your name is an arrestable offense.

– Obstruction: Do not interfere with police and obstruct their investigation or you may face arrest. Remember, lying to a police officer or investigator is a crime — but refusing to speak is not.

– Pat downs: A police officer can pat you down if he/she has objective or "reasonable'' suspicion.

– Arguing with police: Avoid confrontations with police and avoid arguing with them, threatening to file a complaint, or just insulting them.

– Document as much as you can: Try to identify witnesses to help you, obtain their contact information, write down details on what happened while it's still fresh in your head, and jot down badge/patrol car numbers you may need later.

– Body language and gestures: Stay as calm as possible, keep your hands where an officer can see them, never run from police, and do not resist arrest.

– Improper treatment: If you are treated badly or injured, you should seek medical treatment if needed and document the injuries with photos. Try to get the names and numbers of any witnesses and the name/badge number of the police officer.