Boston Marathon
40 years ago, Marathon Monday temps were remarkable
Boston never reached 90 degrees for the 1976 Marathon, but inland areas did.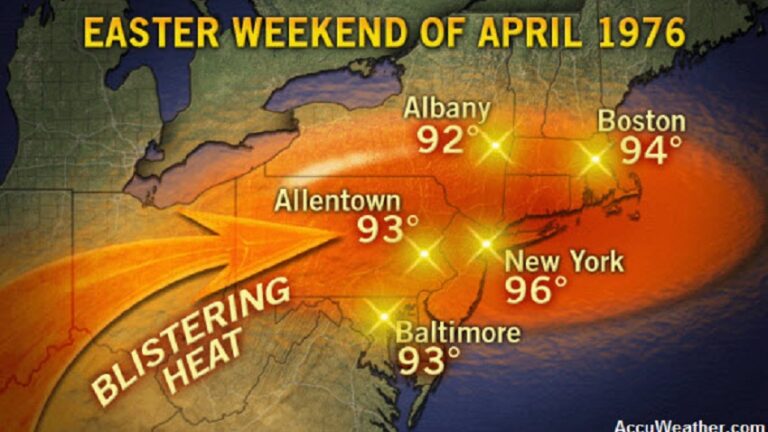 This year's Boston Marathon marks the 40th anniversary of the so-called "Run for the Hoses" Marathon—it took place on April 19, 1976 and has become a bit of a legend.
Patriots' Day that year was hot and humid, with a Bermuda-type high pressure system off the coast, which pumped summer heat northward for several days. The day before was Easter Sunday, and Logan Airport reached a record 94 degrees.
The high on Marathon Monday in 1976 was 82 in Boston, but in Worcester it was 91! (Interestingly enough, in 2004 and 2012, it was actually several degrees warmer at the finish line.)
Since the route runs from Hopkinton to Boston, we can assume it was in the upper 80s and lower 90s for much of the race before it cooled off a bit at the finish line. Add in the sunshine and the pavement, and you have the makings for an uncomfortable run, to say the least. It wasn't, however, 100 degrees anywhere along the route, as some have been known to say—even if it felt that way to some of the runners.
The Boston Athletic Association used to begin the Marathon at noon, but in 2007, it was moved earlier to have the elite runners avoid the heat of the day.
On Monday this year, there will be cool ocean air trying to push in, but most of the race will be finished before it arrives. Temperatures should be in the 50-72 degree range from early morning until midday across the Marathon route. In other words: no repeat of four decades ago.
Follow Dave Epstein on Twitter @growingwisdom