Local Forecasts
Here's David Epstein's forecast for the second weekend of November
It's going to be dry and cold.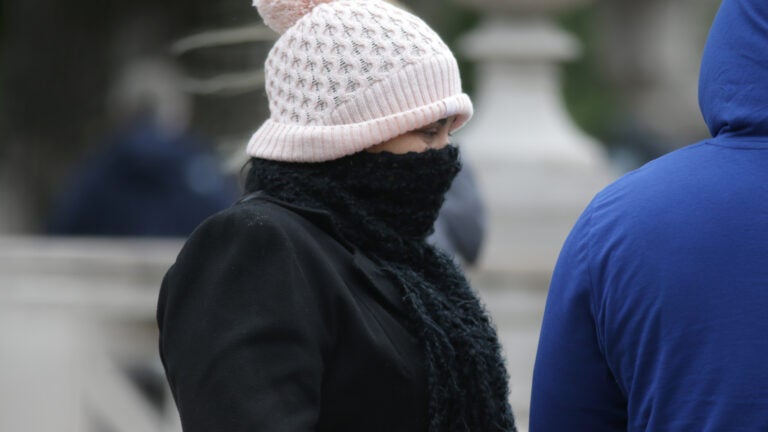 Temperatures Friday and Saturday will feel more like late December or early January than early November.
Sunday and Monday will warm into the 50s before a front moves through, bringing the chance for rain and snow to Tuesday.
Bring on winter, even in autumn. Here's the complete weekend weather forecast.
Friday is cold.
A frontal system passed through the area overnight, and that left us immersed in cold Canadian air for Friday. You'll definitely feel the difference from Thursday, as temperatures will stay in the 30s for most of the day. Even if we nudge 40 degrees, it would only be for a couple of hours. Wind chill readings will be in the 20s for most of the afternoon.
There will be bright sunshine, though. If you're curious, these temperatures are more typical for late December and January — not the second week of November.
Saturday will also be cold.
Here's the good news: There will be plenty of sunshine all day Saturday.
Temperatures, however, are going to be very cold for this time of year. When the sun comes up, the day will start out in the upper teens to mid-20s. It will take most of the morning for readings to get into the 30s, and we'll likely reach 40 or 41 degrees in the afternoon. This is at least 10 degrees below average. At least there will be lots of blue sky.
Sunday warms up a bit.
There won't be any precipitation, but the challenge with Sunday's forecast is just how much sunshine we'll see. I do think there will be a blend of clouds and sun, and the clouds will thicken up as the afternoon progresses. Winds will flip around and come from the southwest, which is a warmer wind direction. This means temperatures will get into the lower 50s.
A look ahead at next week:
Temperatures on Veterans Day won't as cold as this weekend. On Monday, it'll reach the lower 50s in the afternoon, but clouds will be the dominant weather feature in the sky.
Another front could bring some rain or snow Tuesday, followed by even colder air.