Local
Boston's beautiful day is now a record breaker
The previous record was 72 degrees, set in 2000.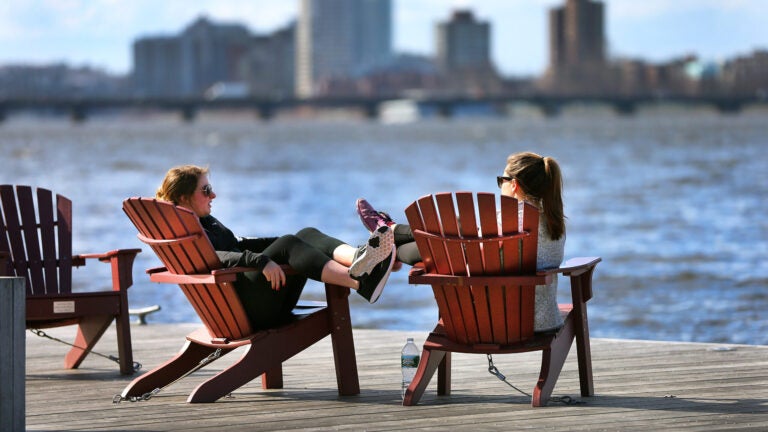 It's not quite spring, but it sure feels like it.
Boston reached 74 degrees at 1:53 p.m. today, breaking the previous high of 72 degrees set in 2000, according to the National Weather Service.
Eleanor Vallier-Talbot, a meteorologist at the National Weather Service in Taunton, said experts were eyeing temps all morning to see if the region would break a record. That was "the big question'' as the temperature at Logan airport registered 66 degrees just after 11 a.m., she said.
We are having an unseasonably warm week, said Kimberly Buttrick, another meteorologist with the National Weather Service. The normal high this time of year in Boston is 43 degrees, she said.