Local
Hold on to your hats! There's a wind advisory until 2 p.m.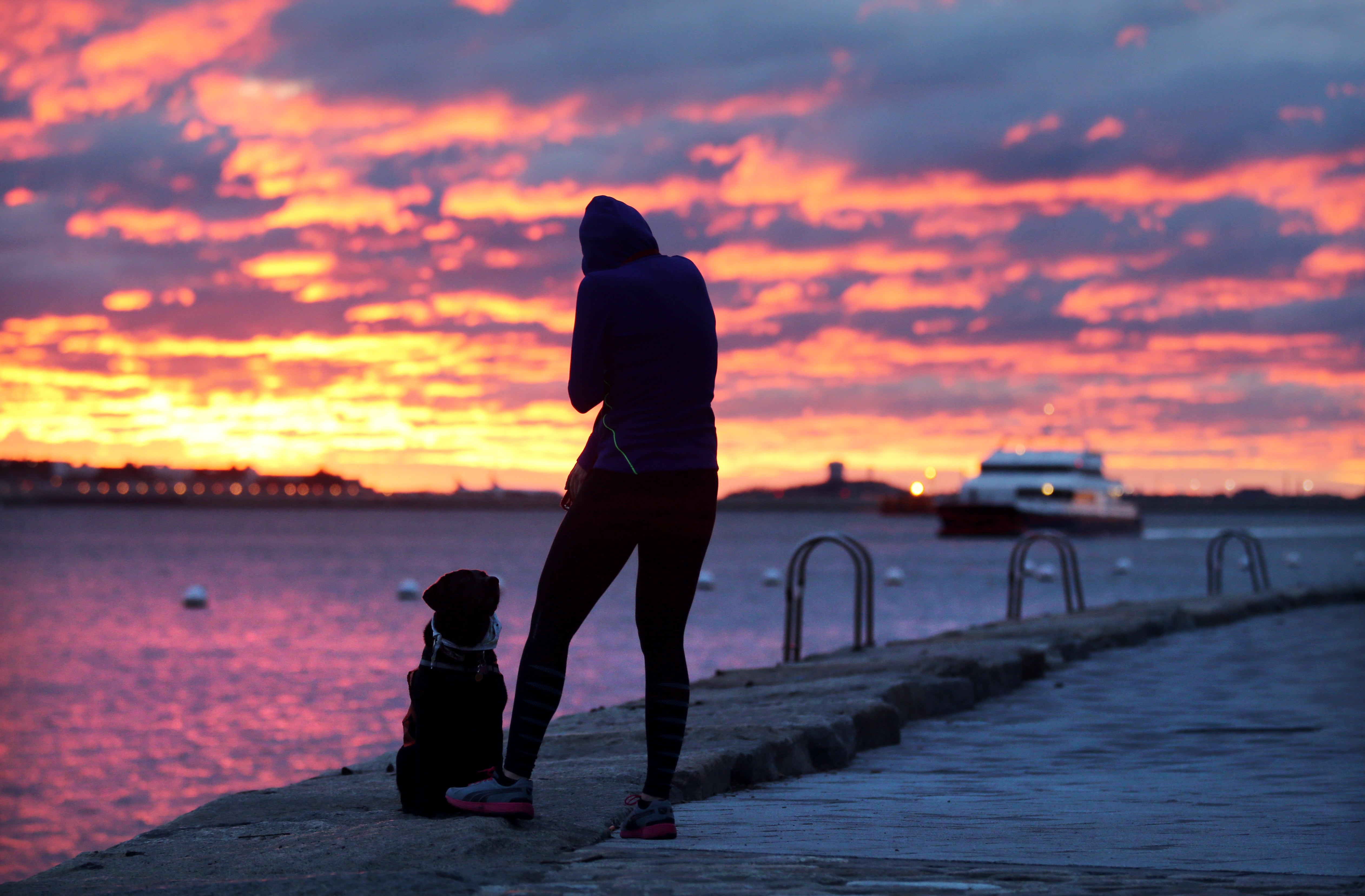 Keep both hands on the wheel today, New Englanders.
That's because a "gusting swoosh of wind" could very easily make your vehicle swerve, warned Kimberly Buttrick, a meteorologist for the National Weather Service in Taunton.
The National Weather Service has posted a Wind Advisory in effect until 2 p.m. for Massachusetts, Connecticut, and Rhode Island. Wind advisories are posted when sustained winds climb to 31 to 39 miles per hour and wind gusts could reach 46 to 57 miles per hour, she said.
Motorists and pedestrians should watch out for falling tree branches and rolling trash cans, Buttrick said. Some New Englanders could face power outages if branches or small trees come down on power lines, she said.
Buttrick said temperatures across the state will be in the mid-40s to low 50s.
"The normal high is 49, so we are close to seasonal norms," she said.
For those aching for spring warmth, Thursday could bring temperatures close to 70. But the wind will be back.
"Thursday we're looking at much warmer weather and we're going to have strong winds that day as well," said Buttrick.  "It could be a potential wind advisory day."
Then brace yourself for "unusually cold air" to move in for the second half of the weekend and into early next week, she said.
"The climate pendulum is swinging back and forth," said Buttrick.
In other words, welcome to spring in New England.