Local
National Weather Service on spring's cold start: 'LOL'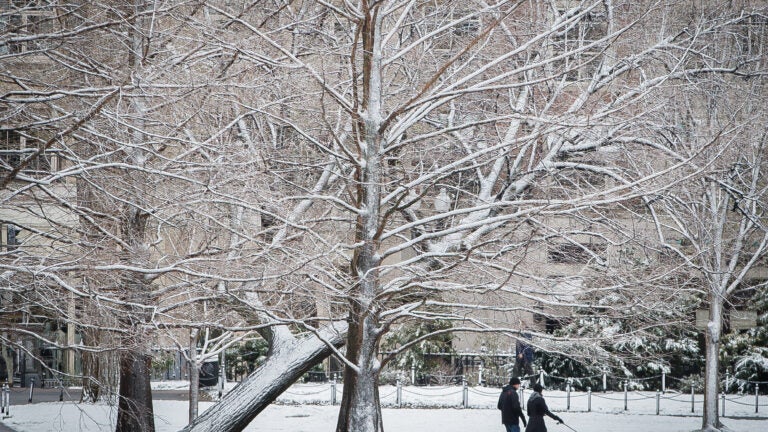 The National Weather Service laughed in the face of the snowstorm and below-average temperatures that have hit Boston in the first few days of April.
On Twitter, the National Weather Service in Boston posted a graph that shows the average range of temperatures over the course of the year. Aside from the record Valentine's Day cold, the winter has largely stayed at or above average temperatures so far in 2016.
That is, until the past few days. Since April 1, temperatures have dipped into below-average range, leading the NWS to post some classic internet snark.
"LOL, April," the NWS wrote.
April is a spring month? Sure… pic.twitter.com/TA8eRv3QnG

— NWS Boston (@NWSBoston) April 5, 2016
NWS spokesman Bill Simpson said they decided to make light of and put a positive spin on the spring snow with the tweet. He also pointed out that a cold start to April doesn't predict much for the rest of the month.
"It ends up balancing out usually," Simpson said. "We don't want to infer too much in this first few days about what it's going to be for the rest of the month."