Local
Map: How much snow have you gotten so far?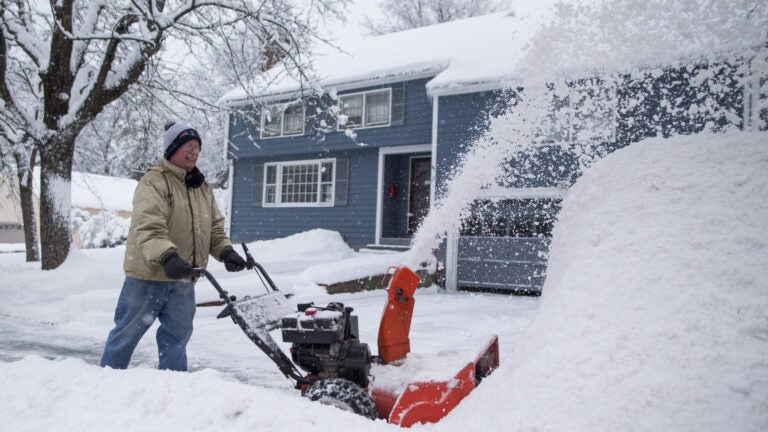 The latest storm to hit New England may not have packed quite the wallop forecasted in Boston, but residents around the region are still faced with plenty of shoveling to start the week.
The National Weather Service released an unofficial map Monday morning of observed snowfall totals across Southern New England.
According to the map, 16 inches were reported in Woodford, Vermont, while 12.5 inches were observed in Rowe, Massachusetts. Towns in Middlesex County saw a foot or more, according to the NWS. The snow received around the Boston area ranged from just one inch in South Boston to over four in Chelsea.  
The threat of snowfall will end Monday afternoon, according to Boston.com meterologist David Epstein, but high winds are expected until after dark.
To date from December 2016, Boston has only received 32.4 inches of snow, compared with 76.9 inches during the winter of 2014-2015, according to the NWS.
https://twitter.com/NWSBoston/status/831136782506926080