Local
New England breaks temperature records set in 1936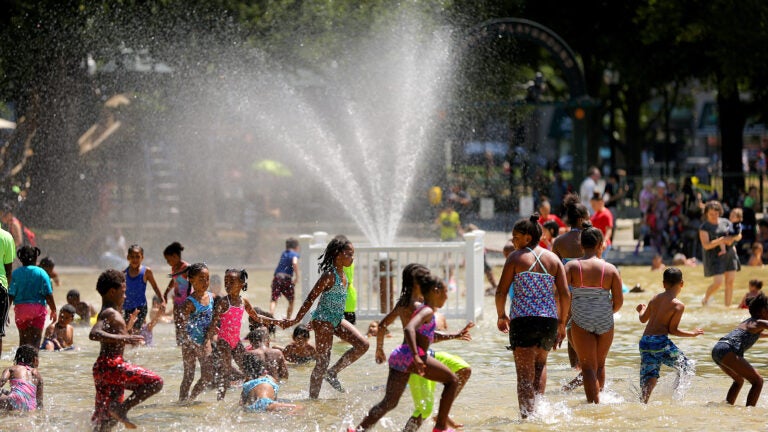 It's another scorcher in New England.
Temperatures soared into the mid-90s across the region in New England on Thursday, with record-breaking temps recorded in Boston, Providence, and Hartford as of 1 p.m. The previous records for all three cities were set in 1936.
[1220pm] Both Boston and Hartford have set new records today, and day heating isn't even over yet! Still a ways to go!

— NWS Boston (@NWSBoston) May 18, 2017
Providence has officially set a new record with 93°F! Previous record was 92°F set back in 1936!

— NWS Boston (@NWSBoston) May 18, 2017
Worcester has yet to surpass its record temperature of 90 degrees, but with a few hot hours left in the day, there's still a possibility that it could, according to National Weather Service Boston meteorologist Alan Dunham. It's less likely that temperatures in all four cities will break monthly records, Dunham said.
Temps are expected to drop on Friday to the low-80s, and weekend temperatures will fall even lower, with highs in the mid-60s for both Saturday and Sunday.