Local
Next week's outlook: Windy, drizzly storm Izzy sets stage for frigid days
Expect gusty rains in Boston, but not much snow to start the week.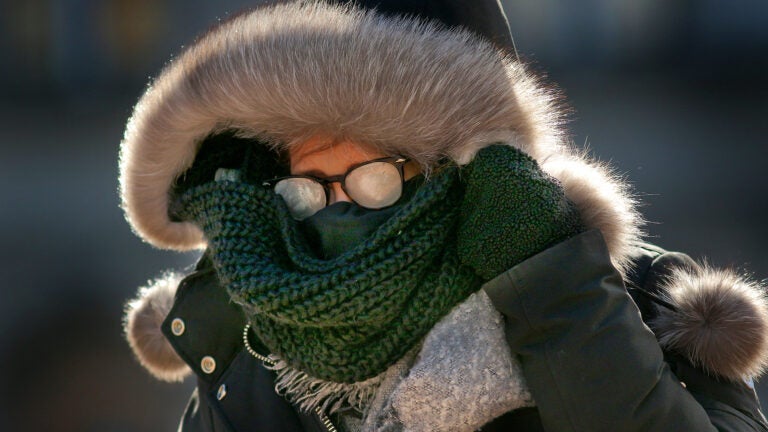 A wet and windy winter storm is set to blow through New England Sunday night into Monday, bringing coastal flooding to eastern Massachusetts and up to 6 inches of snow in the central part of the state.
Snow lovers in Boston will be disappointed, though — while the storm may start with snowfall, it will quickly turn to rain.
The messy weather will last through midday Monday.
Daily Local Weather Forecast
"Snow likely before 5 a.m., then rain, possibly mixed with snow," the NWS Boston bureau forecasts on its website. "Winds could gust as high as 26 mph… New snow accumulation of less than a half-inch possible."
The eastern coast, including Boston, should prepare for some minor to moderate coastal flooding on Monday morning during high tide, which runs between 9 a.m. and 12 p.m.
The storm comes on the heels of sub-zero arctic weather that brought temps down to -11 degrees overnight Friday, thanks to wind chill. Parts of central and western Massachusetts experienced wind chills as low as -20.
Mayor Michelle Wu declared a cold emergency in the city on Saturday.
While eastern Massachusetts will dodge significant snowfall, a winter storm watch was issued for parts of central Massachusetts.
"(The storm) is going to drag up so much warm air, that it looks like it will start as snow (for most areas), and then change over to rain," WCVB's Mike Wankum said.
Boston CBS warned that the main concern for eastern Massachusetts would be the wind, with gusts reaching between 50 and 70 mph near the coastline and down by Cape Cod and the Islands on Monday morning.
The Martin Luther King Day storm will pass quickly, with the nasty weather settling by Monday afternoon. After that, the Boston area can look forward to an uneventful, albeit cold, rest of the week. Another winter storm could be on the horizon for next weekend, according to CBS.
Tuesday will be mostly sunny but gusty and cold with temps in the 20s. Winds will peak at 30 mph. Wednesday warms up just a bit, with cloudy skies and a high near 40. Wednesday night will be slightly windy, with gusts as high as 20 mph.
Thursday and Friday continue the trend of sun, clouds, and chilly weather in the 20s and 30s.
Newsletter Signup
Stay up to date on all the latest news from Boston.com