Local News
A break in the rain and thunderstorms, ahead of another chance for showers on July 4th
But beach days may arrive for the end of the week, says David Epstein.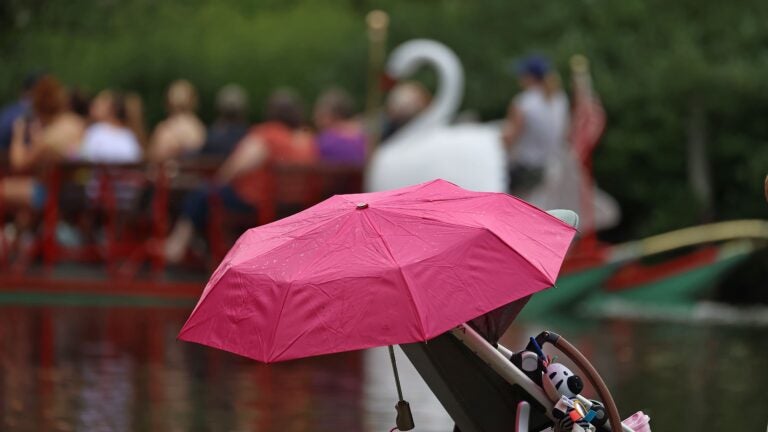 New England will see a bit of a break in the showers and thunderstorms early Monday before a renewed area moves through in the afternoon and evening. Then, on July Fourth, a chance of rain will be back in the forecast.
On the satellite loop below, you can see some clearing developing across Connecticut and Western Massachusetts. This will continue to try to push east throughout the day.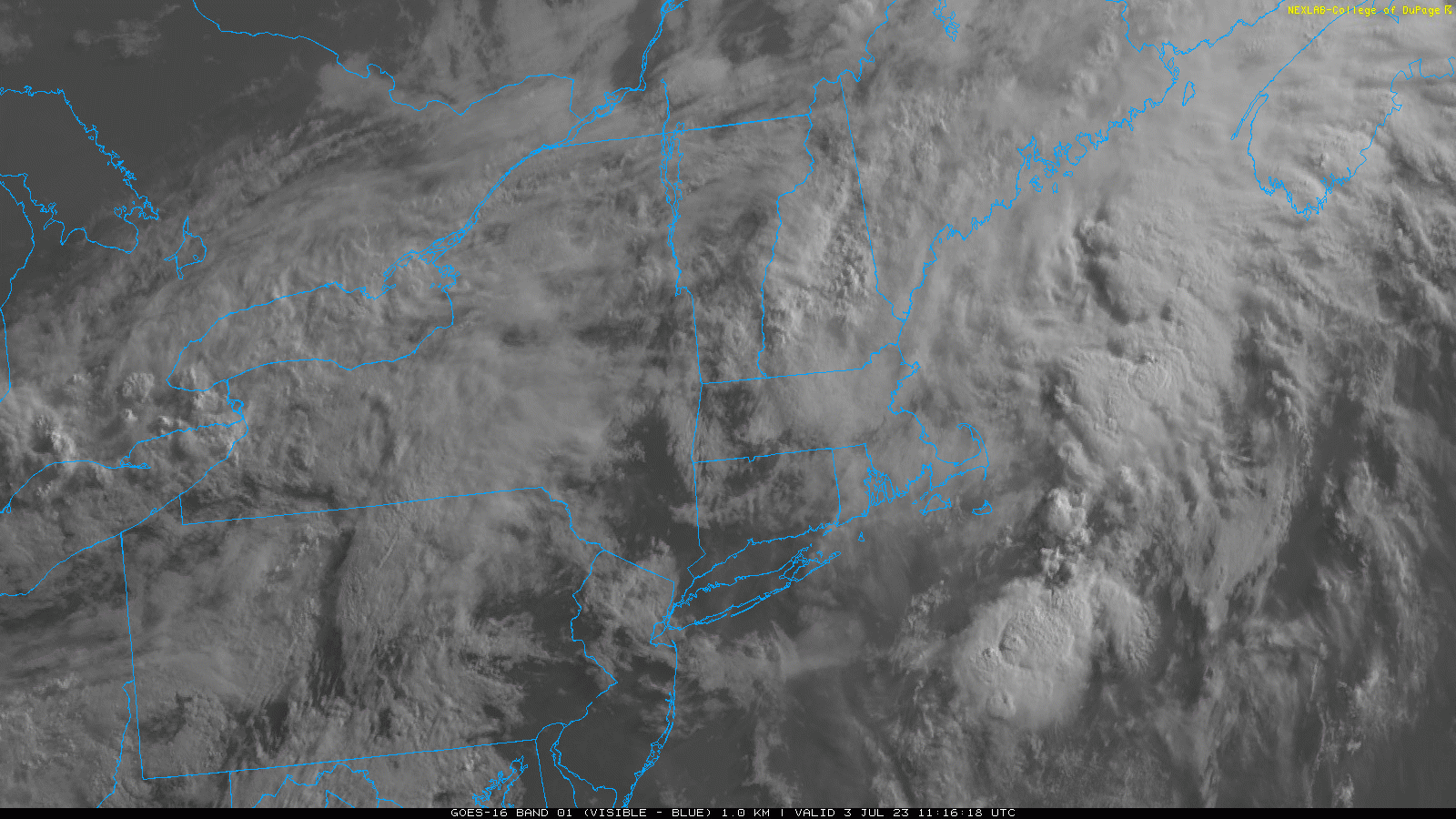 If you are in Northern New England for the long weekend, the weather will not be as favorable, as there's a better chance for showers and less clearing. This is especially true over Maine.
It's more upper level energy crossing tonight, with showers and storms likely. Some of these could reach strong to perhaps severe levels, meaning gusty winds, the potential for hail, and torrential downpours.
The weather has certainly been less than favorable since May. Last month we couldn't string together any significant stretch of warm and dry weather. Obviously, this has continued into the first few days of July with more showers.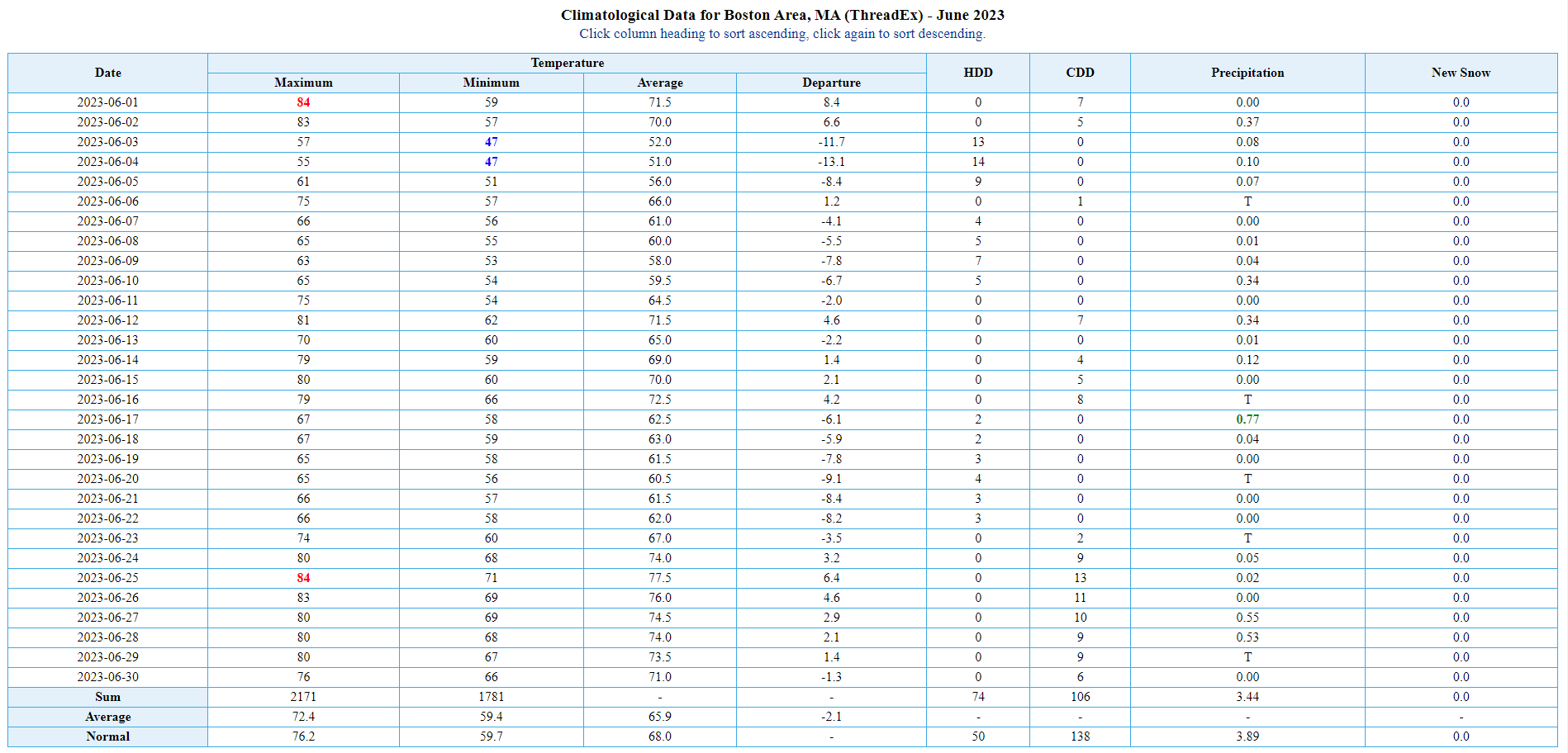 For the Fourth of July, I expect a lot of clouds, a few sunny breaks — especially the first half of the day — but there's also a chance for showers. That chance of rain will increase during the afternoon, likely peaking before 7 p.m.
As long as this area of showers keeps moving, things should dry out for the evening fireworks. The caveat is that even a slight slowdown would mean those showers would linger long enough to cancel shows.
I'm leaning toward the showers being over before sunset with the latest data.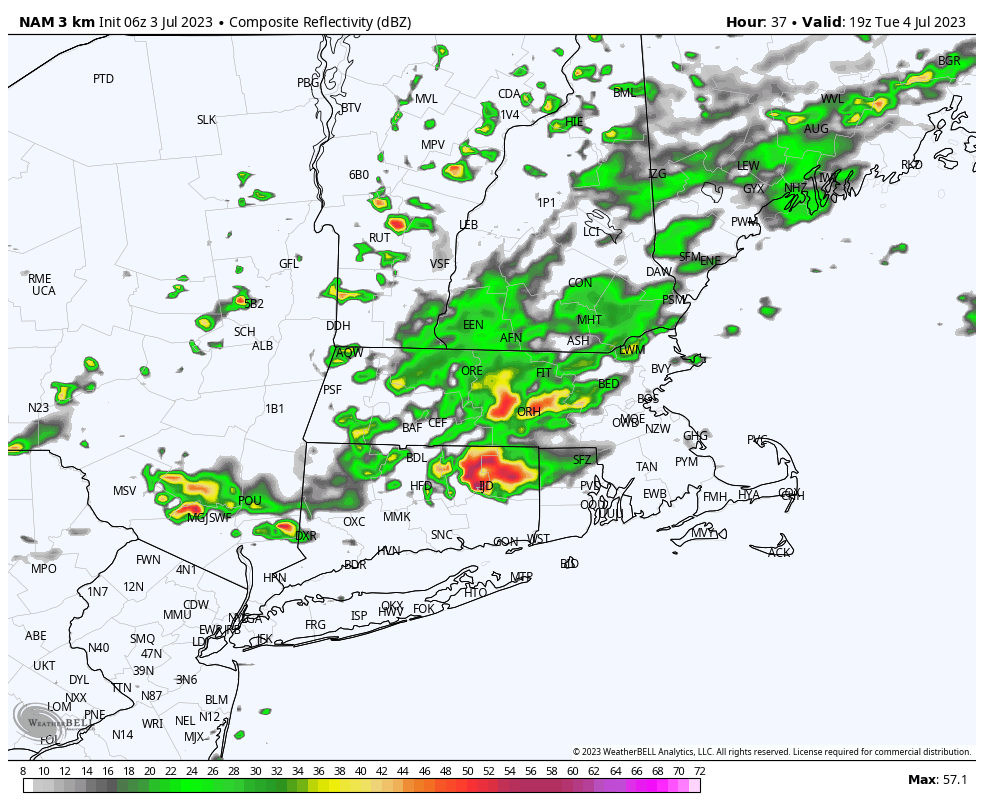 Humidity levels are going to be quite high the next few days. Dew points at or above 70 degrees show up this week and the next.
All this high humidity promotes bacterial and fungal diseases on plants, something we really didn't have to contend with last year in the drought. During any dry days, those of you with vegetable gardens will definitely want to be treating for these problems.
It's not just plants that are bothered by the high humidity, the lack of any dry air makes it uncomfortable to sleep without air conditioning. For many, dew points at this level are just not enjoyable.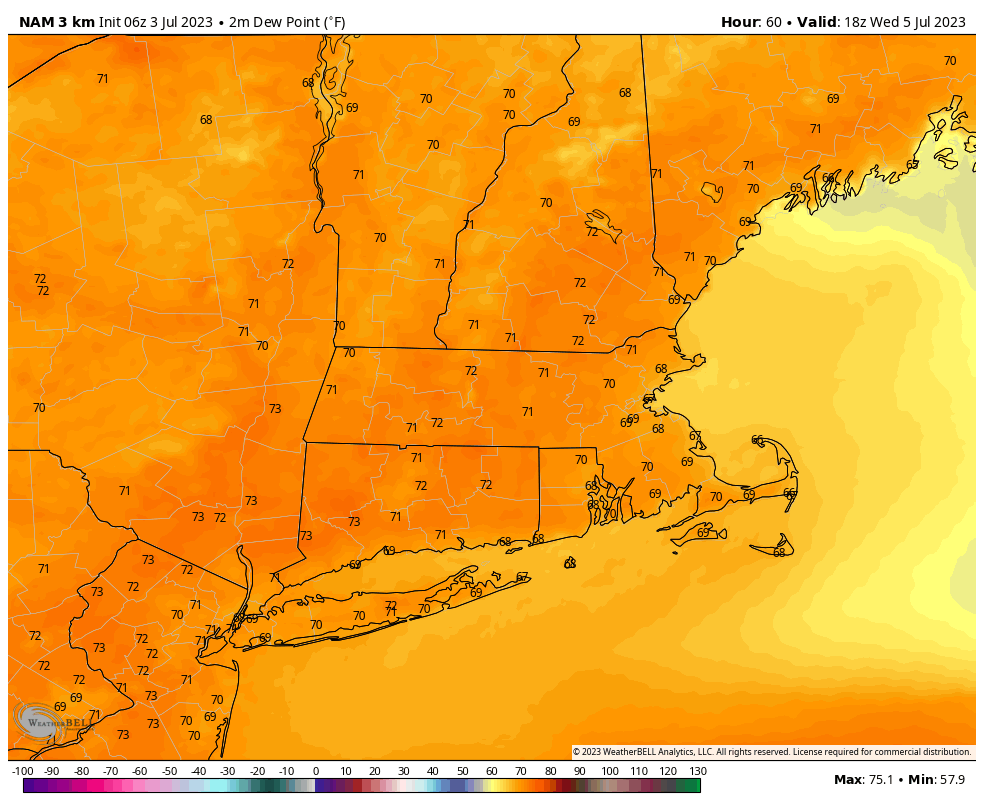 Wednesday, Thursday, and Friday look like the best opportunity for beach weather. It will be warm with readings in the 80s. Adding in that humidity, it could feel in the 90s at times. We haven't had much of this type of weather this summer, so it's an opportunity to get into the water.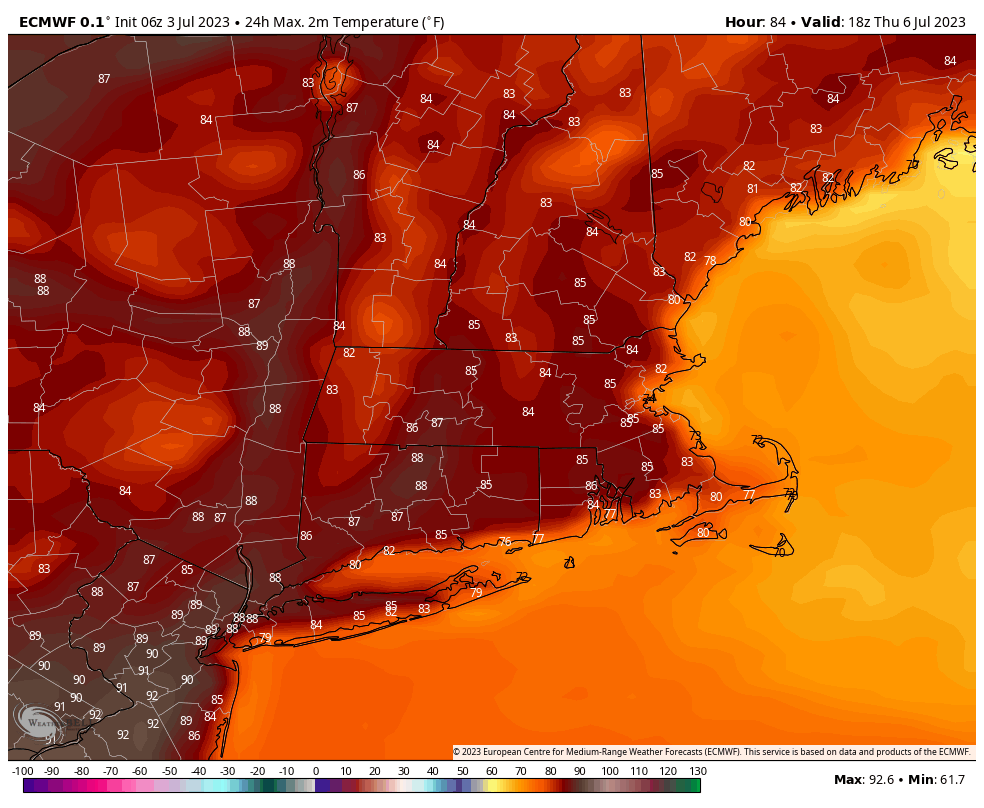 I wish I could say there was a big pattern shift coming, yet the upcoming weekend — once again — has the potential for more clouds, more showers, and cooler, humid weather.
The 8-to-14 day outlook — which comprises those six days in the middle of the month — forecasts average or slightly below average temperatures, along with normal or above normal precipitation. This won't mean every day is cool and wet. However, taken as a group of days, there won't be any extended heat, nor an issue with dryness.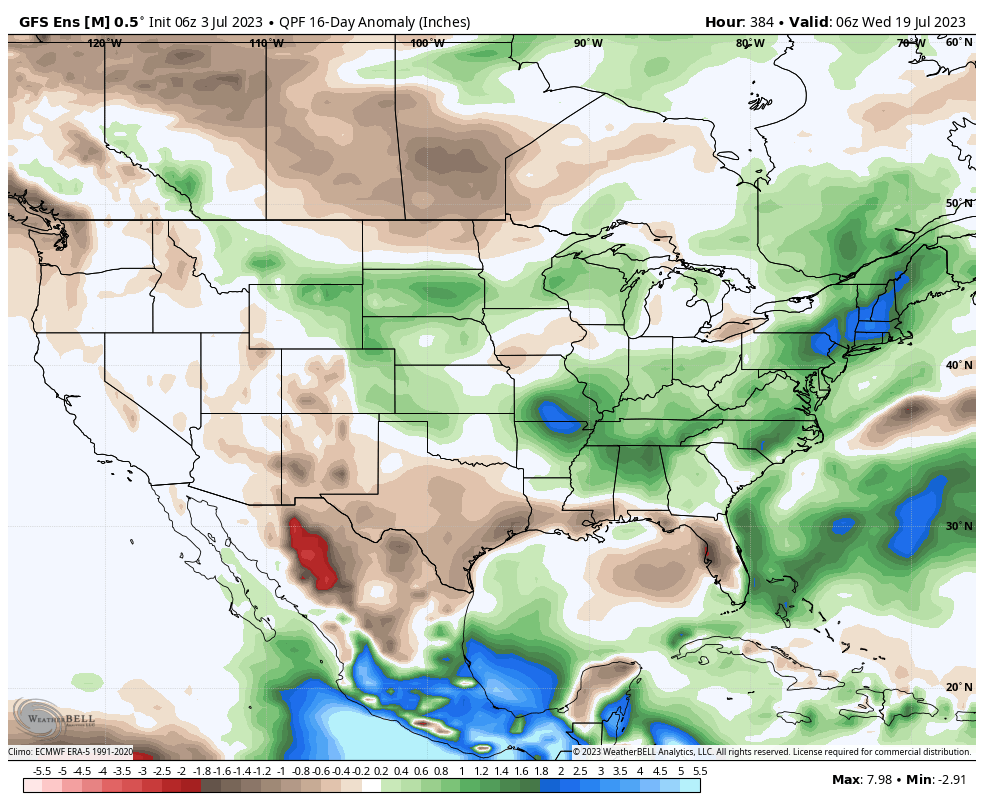 June, July, and August make up meteorological summer. This year, the first half will likely end up disappointing many of you. How the second half of the summer plays out still remains in question. It could be that we finally dry out and have a more typical pattern, or what we've experienced reestablishes itself. These types of summers don't happen very often here, but are a reminder that — even in a warming climate — the weather can still go against the trend, even if temporary.