National
Atlantic hurricane season is expected to be busy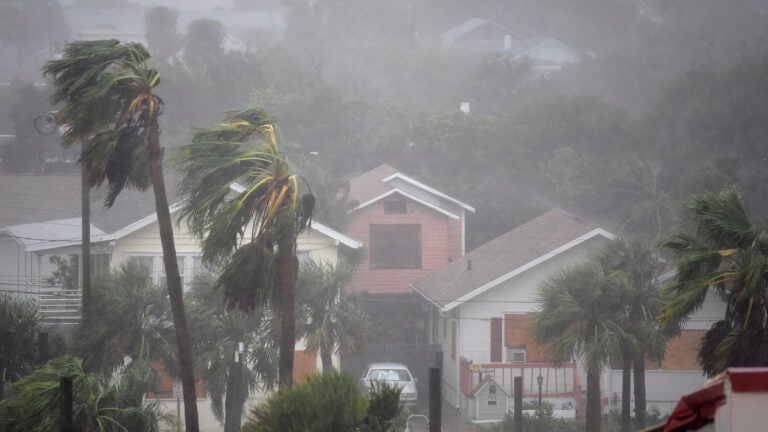 The United States can expect an Atlantic hurricane season with more than the usual number of storms, government forecasters said Thursday.
The season, which begins June 1 and runs to Nov. 30, is likely to produce 11 to 17 named storms, experts at the National Oceanic and Atmospheric Administration said. As many as nine of those could become hurricanes, with winds of 74 mph or higher, and as many as four could be major hurricanes with winds of 111 mph or greater, also known as Category 3 or higher.
NOAA Climate Prediction Center – 2017 Atlantic hurricane season most likely to be above normal. #hurricanestrong https://t.co/i1usLENTsF pic.twitter.com/d3ZxJiaWtw

— Natl Hurricane Ctr (@NWSNHC) May 25, 2017
In an average season, 12 named storms develop, and three of them become major hurricanes. The agency said there was only a 20 percent chance of a below-normal season this year.
The Atlantic season is off to an early start with the brief appearance of a rare preseason tropical storm, Arlene, in April.
Gerry Bell, the lead seasonal hurricane forecaster with NOAA's Climate Prediction Center, said the agency anticipated warm sea surface temperatures in the Atlantic Ocean, which can increase the power of storms. But forecasters expect weak or even nonexistent El Niño conditions; that weather phenomenon, which warms the waters of the Pacific Ocean, tends to suppress Atlantic storms.
In 2016, NOAA forecast 10 to 16 named storms; 15 storms developed, including four hurricanes of Category 3 or higher.
Kerry A. Emanuel, an atmospheric scientist at the Massachusetts Institute of Technology, said that publicizing the annual hurricane forecasts can be "inadvertently misleading." Whatever the number of named storms, he said, the real concern is the number of damaging storms that actually reach land and affect people and property — and "no one pretends to be able to forecast the incidence of dangerous, landfalling storms."
An active season might not include any storms that strike the United States, while a quiet season can still produce hurricanes like Andrew in 1992, one of the most destructive to hit the country.
Regardless of the forecast, being ready for storms — knowing one's personal risk, buying flood insurance, discussing an evacuation plan and storing emergency supplies — is vitally important, said Mary Erickson, the deputy director of the National Weather Service. "Preparedness saves lives," she said.
NOAA said it was offering new tools online to help people determine their risk from approaching storms, including more precise predictions of a storm's arrival time than have previously been available.
This year's hurricane outlook arrives as the White House is proposing budget cuts for NOAA programs, which could undermine initiatives intended to strengthen the agency's forecasts.
David W. Titley, a former chief operating officer at NOAA, said the proposal would be dead on arrival in Congress. Lawmakers recently passed a bill calling for more funding for forecasting, so "there's no way they're going to approve this," he said.
The forecasting bill, he noted, was signed last month by President Donald Trump.