Southie
Southie Waves White Flag to Mother Nature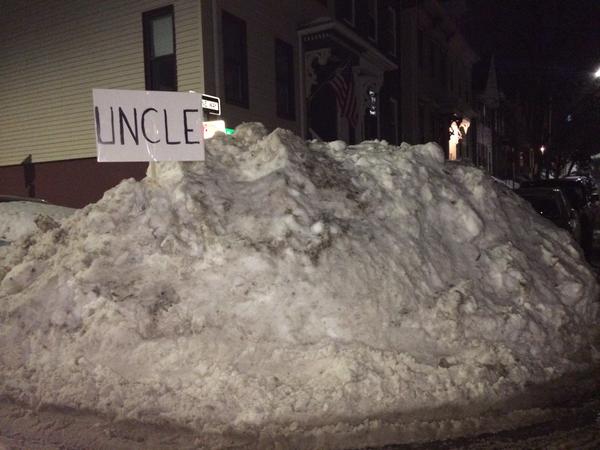 If you're in Boston, chances are you've done your share of shoveling. The city recently endured our snowiest week in recorded history, and meteorologists say there's another foot coming this weekend.
Southie residents have had enough, and we can't help but agree with their message for Mother Nature in the picture below;
[fragment number=0]
Whatever we did to deserve this, Mother Nature, we promise we won't do it again.