Light snow Tuesday afternoon could impact rush-hour commute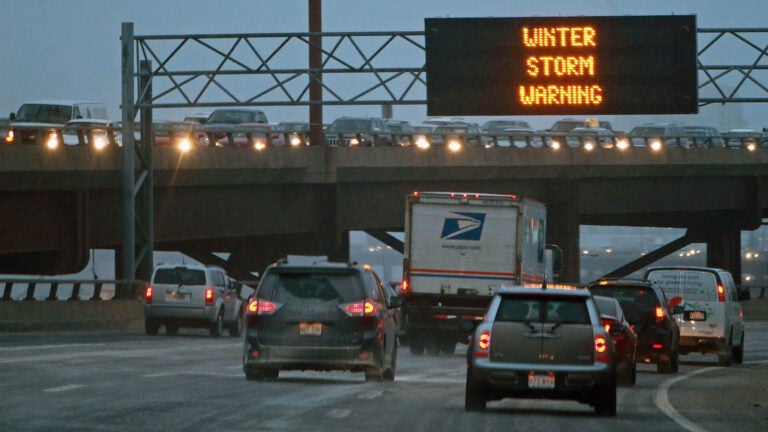 After a record-breaking warm Sunday, a cold front is moving into the Boston area and is expected to bring winter weather along with it, according to the National Weather Service.
Snow showers are expected to start Tuesday between 3 and 4 p.m., but temperatures in Boston will likely remain above freezing, which could create a wintery mix and slippery roads during the evening rush hour. Drivers on the North Shore and west of I-495 could see the worst commute.
Most of the snow should pass by Wednesday morning, with only a few flurries expected then along with high winds and falling temperatures. No significant accumulation is expected in Boston, but northern Massachusetts could see up to 4 inches of snow, according to the National Weather Service.