Weather
This sunny and mainly dry weather is going to last through the weekend
With only a few interruptions.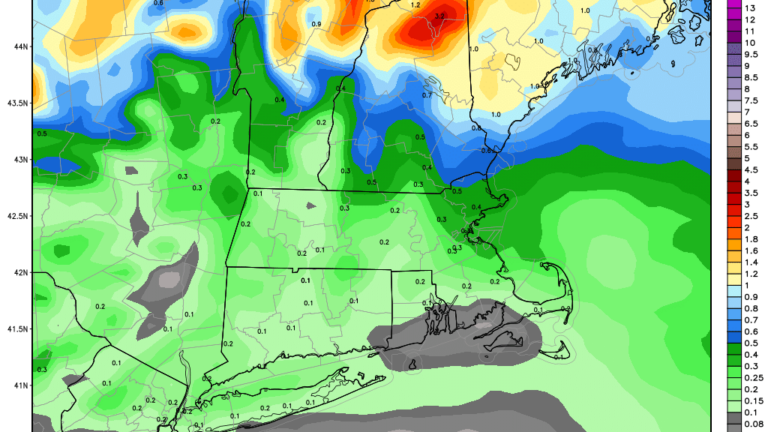 While there might be a few showers this morning, we are generally in a dry stretch of weather.  April can bring lots of rain, "April showers," or it can sometimes turn quite dry as it did last year and appears to be doing so again.  The forecast for the rest of the month only gived southern New England about 25 percent of the normal rainfall we would expect.  While I wouldn't panic about the lack of water just yet, we definitely don't want to see this pattern continue through May.
Very strong sun in April
The sun is very strong from now until Labor Day. We are entering the period of the year with the greatest amount of daylight, and the sun is as strong as it would be on August 23. This means you can get quite burned rather quickly. Also cars with windows closed can heat up very fast if you park in the sun.
Winds Tuesday will continue to come from the east.  You likely noticed how much it cooled off Monday afternoon as the sea breeze moved further and further inland.  On Tuesday, all of us will remain in the 50s, but the cool weather will be relatively short lived. I am already forecasting a return of near 70-degree temperatures for both Thursday and Friday.
A cold front and associated low pressure will pass through early Tuesday.  This will bring some showers, but not much rain.  The ground is still rather moist, but we could use some of those April showers to keep things growing well.  Any rain we do see won't amount to much, but could leave roads wet as you drive to work this morning.
The weekend may start with some showers and cooler air, but it looks seasonable overall and there will be times of sunshine to enjoy another April weekend.
Pollen counts remain very high as the trees are in full bloom and the lack of rain keeps the pollen grains from falling out of the air. It will take a heavy rain or at least half a day of rain to get the air cleaned up.  This time of the year with so much coming into bloom it's definitely difficult for allergy sufferers.
You can follow more of my forecast here and on Twitter @growingwisdom.