Weather
What we know about how Hermine will impact the Greater Boston area
The southern sides of Martha's Vineyard and Nantucket have tropical storm warnings in place.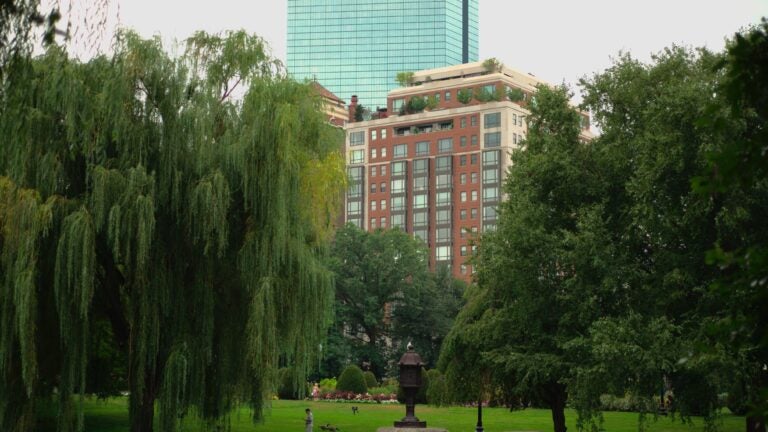 As of Saturday afternoon, there were still tropical storm watches posted for the south coast of New England, including the islands.
A tropical storm is a warm core (the center of the system is warm), low pressure area with winds of at least 39 mph and no more than 73 mph. If the winds reach 74 mph, it becomes a hurricane. The term tells us nothing about rainfall, coastal flooding, or any other variable associated with the storm.
Our strong nor'easters frequently have winds of tropical storm force.
I recommend thinking of the upcoming weather and tropical storm conditions in some areas as similar to a typical-to-strong nor'easter.
The forecast for Hermine keeps southern New England on the western fringe of the storm for the next three days, perhaps into Wednesday or even Thursday. The farther south and east you are, the greater the impact from Hermine. Areas along part of the mid-Atlantic coast could see devastating beach erosion from the persistent flow of the air off the water day after day.
In the Greater Boston area, you can expect some beach erosion, gusty winds along the coast, and a few periods of showers or tropical downpours beginning Monday and continuing in the forecast through midweek. There will also be many dry hours when it's just windy.
There could be scattered power outages from some fallen trees, and if winds do reach tropical storm strength, tree brittleness as a result of the current drought could create more tree damage than would be typical for winds this speed. (Speaking of the drought: There won't be enough rain to alleviate it, and areas northwest of Boston will see very little—if any—rain at all.)
Eventually, Hermine will stir up cold water in the ocean beneath it.
This upwelling will also finally weaken the storm beginning Tuesday, but it will take until as long as next weekend for the storm to dissipate.
In summary: Think of the upcoming weather as a long storm event with some wind and showers, but not much total rainfall. 
The winds will be strong enough to create some minor damage, but a widespread major weather event isn't going to be part of our forecast.
Once this weather system departs, it's back to the heat and humidity, with at least a day or two of possible 90-degree heat at the end of the week.
I'll be updating the forecast on Twitter @growingwisdom.