Weather
What you should know about all of those long-range winter forecasts
Some models go warm; others go cold. Here's the real deal.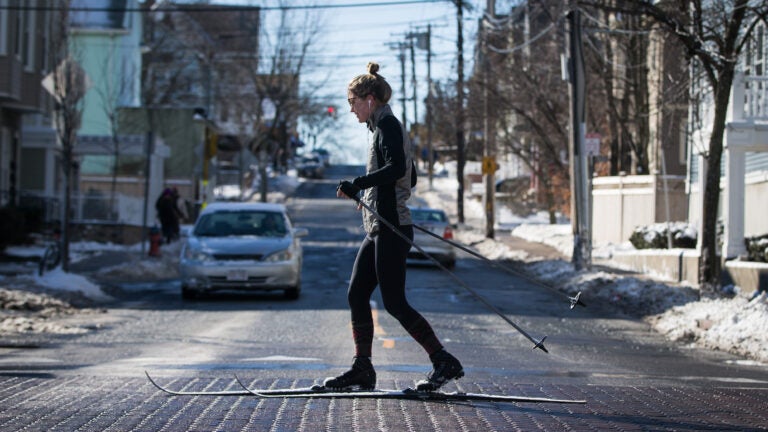 As November continues to be dry and relatively mild, it begs the question: What about the impending winter? Not so much because we can do anything about it, but because there's something psychologically comforting about knowing what's ahead.
If I could tell you with certainty this was going to be a very cold and snowy winter…or a wet and mild one..or a dry and cold one, at least you could mentally prepare. The reality is that even the best climate forecasts can be wrong, and the best forecasters won't always predict the winter correctly.
The atmosphere is exceedingly complicated. However, some variables do have somewhat predictable outcomes here in the northeast. For example, in strong El Nino years, Decembers tend to be much milder than average. That was the case last winter. Even with other factors pushing the atmosphere colder, the El Nino variable overwhelmed and gave much of the country unusual warmth.
GCM winter forecasts predict blow torch #winter for Eurasia (& NA), will be interesting to see if any reverse with #cold Nov initialization pic.twitter.com/2MxO5BJpag

— Judah Cohen (@judah47) November 1, 2016
Keep this in mind throughout this winter. Throughout the next six months, I will continue to look at which variables are most likely going to influence our weather in the short and long term. These variables, such as the Pacific Decadal Oscillation, the North Atlantic Oscillation, the Arctic Oscillation, Maiden Julian Oscillation, warm and cold blobs of water in the oceans, sun intensity, stratospheric temperatures, and more, are like switches helping to push the atmosphere in various directions. Sometimes the switches contradict each other. Other times, they are more aligned.
What makes a winter memorable isn't necessarily if it's above or below average in terms of temperatures and snowfall, but how and when the snow piles up and how long the cold lasts. Do you think many people remember that the winter of 2015-16 brought one of the coldest 24-hour periods since 1957 for parts of New England? Overall, the winter was exceedingly mild with very little snow in most areas compared to long-term averages. It was the warmest December-to-February period, in spite of the one weekend of extreme cold.
Nearly all of us remember the onslaught of snow and cold in 2015. However, the big snows of two years ago didn't even begin until meteorological winter was half over! A few weeks of extreme weather can destroy any long-range forecast's accuracy really fast.
Most forecasters agree that this winter will be more typical along the East Coast. Scientists, such as Judah Cohen, a research climatologist at MIT (his tweet is embedded above), use snow cover across Siberia to predict the upcoming winter. This method does have some validity, but was quite poor last year when the El Nino kept things very warm in spite of early Siberian snow cover. Snow cover is higher than average in much of the northern hemisphere this year.
The past 10 months have been exceedingly warm here in New England, with all but one month, April, being warmer than average. There are models that continue this trend, but a warmer than average winter doesn't mean it won't be cold or snowy. Remember, December through mid March is generally cold, so we can still see a lot of snow even if it's a bit above average temperature-wise.
Drought years are also not necessarily low snow years. The summer of 1995 was one of the drier years on record, and that was followed by more than 100 of inches of snow in many New England cities, including Boston and Portland. If we had light, fluffy snow all winter and it melted to just half the normal precipitation, we could still have a snowy winter. On the other hand, if all our storms consisted of heavy, wet snow, precipitation (melted snow) might be high, but snow totals would be lower.
Are you getting the idea that long-range winter forecasting is a bit of science and a lot of guesswork? It's true.
You can likely find a forecast to support whatever you are hoping for this winter. Take all of them with a grain (or a bag) of salt, and keep the shovels close to the front of the garage.