Weather
Raw, wet weather forecast for Patriots' victory parade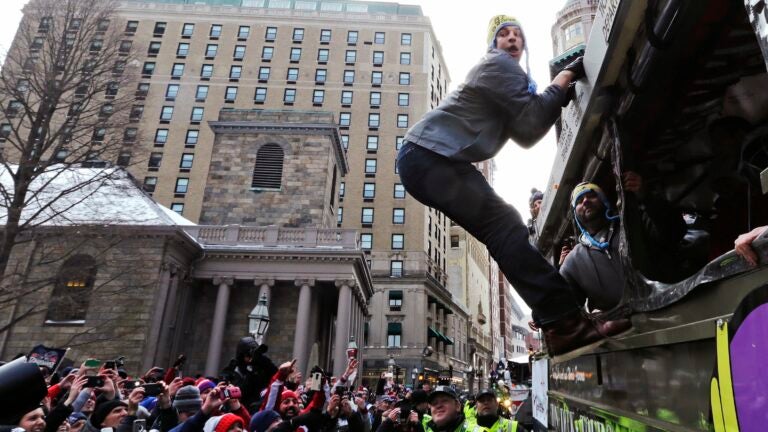 Exuberant Patriots fans planning to attend Tuesday's victory parade should dress warmly and bring an umbrella, as bone-chilling rain is on the way.
The weather will be wet and raw, with temperatures in the 30s, when the parade gets underway Tuesday at 11 a.m. (Truthfully, why not postpone it until Wednesday, when it will be in the 50s with partial sunshine? But that's not my call.)
The loop below shows precipitation arriving around sunrise Tuesday and continuing throughout most of the day. In Boston, some brief snowfall will quickly turn into rain. There will be a longer period of snow across northern and western areas, especially beyond Route 128 and even Route 495.
As the precipitation begins tomorrow, Boston itself could see a coating to a slushy inch of snow, but that would be about it. While I am not expecting much snow, northern Worcester County could receive a few inches.
I am not expecting a lot of rain, just about half an inch or so of moisture, which includes any melted snow and ice. Expect puddles and delays on the roads. Folks who want to come to the parade tomorrow should allow themselves extra time to get into the city for both traffic and weather reasons.
Another weather system headed our way on Thursday could bring several inches of snow to southern New England. It could be several inches, but there's a chance it all stays out to sea as well.