Weather
A mild snowstorm will drop a light coating on Boston overnight
The snowfall could impact the morning commute on the north shore.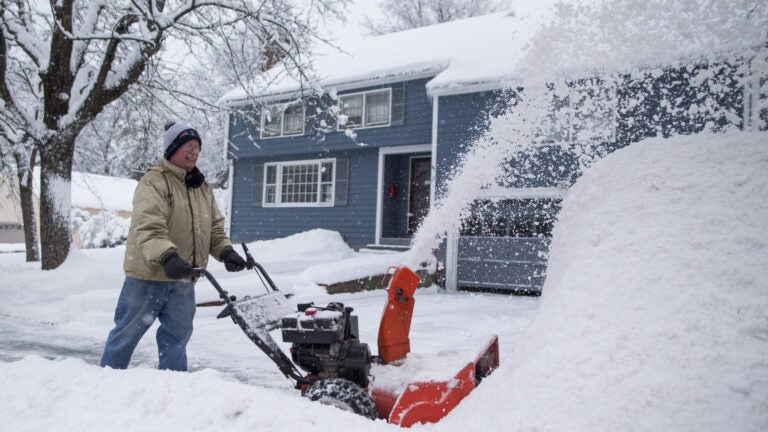 Another winter storm will develop in the Gulf of Maine Wednesday evening, bringing up to a foot of heavy, wet snow to northern New England and a light dusting to the Greater Boston area.
Total snowfall will range from a coating south and west of Boston to an inch or two in the city, with up to 6 inches right along the New Hampshire border. Further north, parts of New Hampshire, Vermont and Maine could see six to 12 inches. Remember, that is the upper limit.
As the storm spins moisture around itself, a band of snow will slip southward down the coastline overnight and impact areas from Essex County to Boston and points just south and west.
It seems redundant to say this is isn't a clear-cut situation, but the evolution of this low pressure will create a narrow swath of snow rather than a large area of it. Southern New England will be on the southern fringe of this system. A shift of 30 to 40 miles to the north would keep Massachusetts dry. I don't expect this system to move further south than expected.
Snow will fall Thursday from about 3 a.m. until about 8 a.m., at times in heavy bursts. The image below is a radar prediction for about 4 a.m. The timing could create travel troubles during the morning commute for coastal communities on the north shore and the immediate suburbs to the north of Boston like Revere, Chelsea and Lynn.
After this system, the weather looks to turn tranquil and milder for the weekend with great ski conditions across the region.
Follow Dave Epstein on Twitter @growingwisdom.