Weather
Weekend Weather: What you need to know for every activity you have planned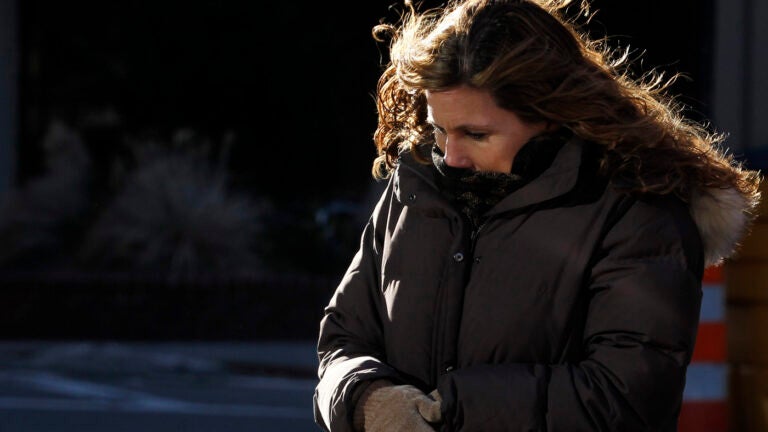 After several record-warm days the past week, the first weekend in March is going to feel mighty cold.
An arctic front will move through the Boston area on Friday, bringing some possible snow squalls with it. Highs will only reach the 30s. Some minor bouts of snow could impact the evening commute briefly in isolated areas.
It'll get even colder on Saturday, with highs in the 20s and blustery conditions. The wind chills will fall into the single digits and near zero at times. Temperatures will inch up into the upper 30s on Sunday.
While this is quite a temperature plunge from the 60-degree weather we've been enjoying lately, this weekend won't be record cold at all. As recently as 2003, it was 9 degrees on March 4 (the record low is 2 degrees). On Sunday, the record low is 4 below zero. This was set back in 1872 and is one of the oldest records still in the books.
While it will be cold all weekend, the days are getting longer quickly. We now have 11 and a half hours of daylight, gaining just shy of 3 minutes each day. Next Saturday it's time to set our clocks ahead one hour as we flip to daylight saving time.
The next chance of any precipitation comes in the middle of next week. Notice the green area of rain heading for New England about Wednesday.
http://giphy.com/gifs/xUA7aThJo7VpMuiP0A
If you're hitting the roads this weekend…
Don't forget your sunglasses this weekend. Roads will be dry throughout the entire weekend. The freeze and thaws of the past few weeks have created a lot of pot holes – that's the one weather-related hazard you'll have to watch for.
If you're heading to Logan airport…
There will be some light rain and snow across the Pacific northwest this weekend, but no major storms are forecast for the lower 48. This means travel delays should be minimal due to weather, and this trend will continue into early next week.
If you're going skiing…
Ski areas did take a beating from the mild weather, especially across southern New England. Call ahead to your favorite area to be sure they are open. It will be cold enough to make snow and many areas will be taking advantage of the return to winter temperatures. The pattern doesn't look good for a big March snowstorm right now, so I suspect ski season may end early.
If you're playing any field games or winter golf…
Fields are dry, but the ground will be frozen. Temporary greens are still in place for most, if not all, courses if you are playing golf.  Saturday may just be too cold to hold a club, but with less wind and milder air near 40 on Sunday, an afternoon round is possible.
If you're going hiking or running…
With the snow gone, it's easy to get around for a hike or run. There is still deep snow across the mountains of northern New England. If you are planning on hiking, be aware of very cold air and wind on Saturday. Sunday is a better day with less wind and temperatures about 10 degrees milder.
I will be updating the forecast on Twitter @growingwisdom throughout the weekend.