Weather
Weekend weather: What you need to know for every activity you have planned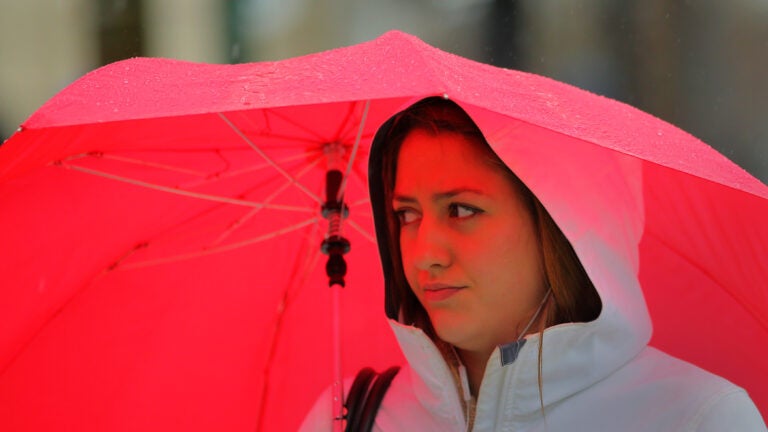 A storm is going to kick off the weekend, with a heavy burst of rain especially during the Friday evening commute and overnight.
An area of low pressure will move up through the Great Lakes Friday and pull an area of heavy rain, perhaps some thunderstorms and some gusty wind, into the region. This won't be a major event in terms of flooding rain or anything, but it will definitely make for a slow home-bound commute.
You can expect 1 to 2 inches of rainfall, and some areas, especially south of Boston, may exceed this. Rivers are not very high, so we aren't looking at anything more than some street flooding from this event.
Saturday morning appears to be the wettest. However, all of Saturday won't be a total washout, in spite of the chance of showers lingering into the afternoon, mainly south of Boston and over Cape Cod. It won't be very cool Saturday with highs in the mid to upper 60s, above average for the first weekend of May. Sunday will be cooler, with showers still in the forecast.
Next week, you'll hear the word showers in the forecast, but nearly all the time it will be dry. It will be cooler as a chilly mass of air heads over New England.
If you are heading to the beach this weekend …
This isn't a great beach weekend, but Saturday is the warmer of the two days. The driest periods likely will be late Saturday afternoon and Sunday. Waves will be kicked up a bit from the storm.

If you're going hiking or running …
The farther north and west you are this weekend the drier it will be. If you live on Cape Cod, Saturday will be showery, and these showers will also affect the coast, including Boston, especially in the morning. Sunday will be a drier day and better for hiking and running. 
If you're hitting the roads …
Some of the rain overnight Friday and early Saturday will be quite heavy. This will cause some slowdowns on the roads. Sunday will be a better day for driving. 
If you're playing any field games or golf …
It's going to be wet Saturday for any field activities. The heavy rain Friday night and showers Saturday will keep it quite wet. On Sunday, things will try to dry out, but a shower in the afternoon will wet the fields again if you receive one.
If you're gardening …
It's still too early to plant tomatoes, peppers, and warm weather crops, but all the other cool weather things can go out. The wet ground will make planting easy over the weekend, and weeds should also be able to be removed quite easily. 
I will be updating the forecast on Twitter @growingwisdom throughout the weekend.