Weather
I keep hearing it's going to rain all week. Is it really?
There will be long periods without any rainfall this week.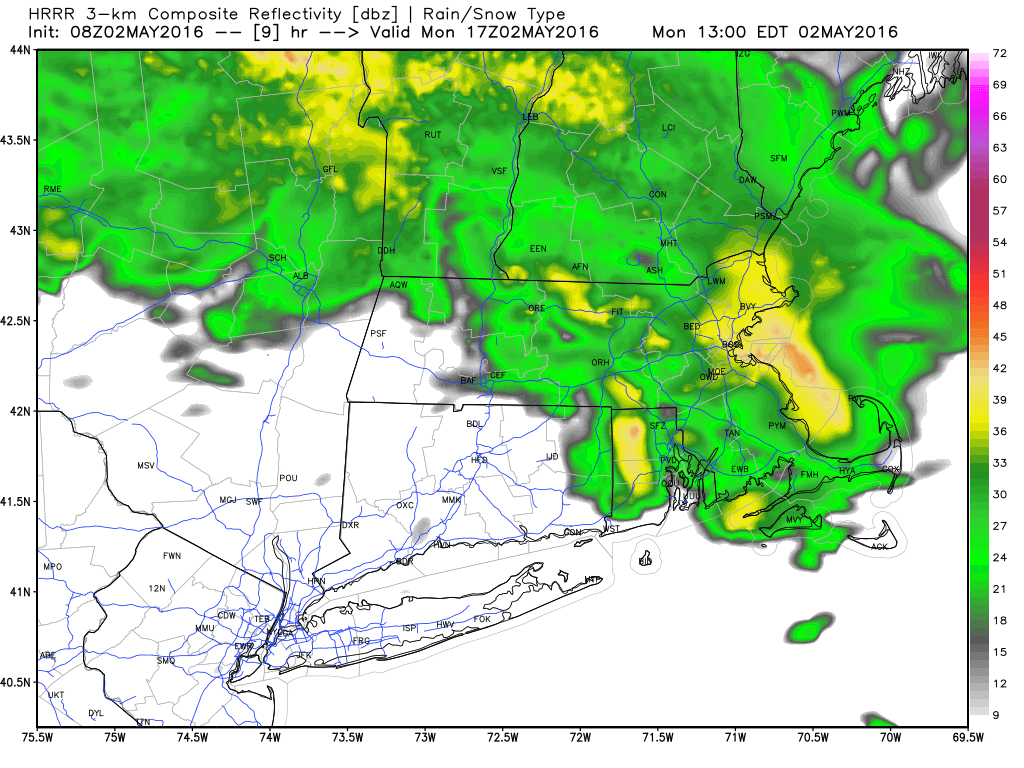 It appears that the fabled April showers have come a month late.
The forecast is going to confuse a lot of you this week. Those smartphones are going to make it seem as if we're destined for a week of rain. You'll see the term "rain showers" or "showers" used in addition to just the word "rain." What's the difference? It's all water, right?
The term "showers" is used when the precipitation coming out of the sky is more intermittent and shorter in duration. A day with showers can also see some breaks of sun or several hours of dry conditions.
Steady rain lasts longer — at least a few hours. The clouds that produce steady rain tend to be flatter and don't have as much vertical development, so they aren't as puffy and billowy.
Sometimes words like "heavy," "moderate" and "light" are put in front of the word showers to describe them further. You could get a heavy shower lasting an hour and receive 2 inches of precipitation, while a daylong light rain might yield less than half that amount.
You likely just want to know if you need the umbrella or not and if your commute will be slowed further. Let's get to that part of the forecast.
An area of rain to our west is moving eastward and will keep things wet for several hours Monday afternoon. The trajectory of the rainfall takes it through southern New England. The south coast may be clipped by a few rain showers while most of us will see a 2-4 hours of steadier rainfall roughly from 11 a.m to 4 p.m.
Tuesday brings another cloudy day and showers rather than a steady period of rain. Those showers will be more widely scattered and could occur at almost any time. Temperatures will be cool, with highs in the lower to middle 50s.
Expect more cool readings and a slight chance of showers on Wednesday. It will be dry 80 percent of the day on Tuesday and 90 percent of the day on Wednesday. In other words, we're getting showers, and not a lot of them.
Overall, after all this talk of rain, it's not going to amount to much. The map below shows how much rain is expected to fall through Wednesday.
The unsettled pattern, with periods of sunshine and clouds, will continue into the second half of the workweek. Temperatures will remain cool, with highs in the upper 50s to lowers 60s, but not as chilly as the next two-three days.
The weekend isn't going to be a washout, but it won't be perfect either. Sunshine will mix with clouds with temperatures in the 60s — and yes, showers are still in the forecast. But at least you now know that means it won't be a rainy weekend.
You can follow Dave Epstein on Twitter @growingwisdom.