Here's your weekend weather forecast
If you are planning a weekend of fall activities, you had better dress for summer weather this weekend. Although showers are in the forecast on Friday, the rest of the weekend features more sunshine and very warm readings for September.
The moisture associated with the storm that once was Irma brings sticky air and a chance of showers and thunderstorms to the region on Friday, with highs well into the 70s and even the early 80s in some places.
Warm and mostly dry Saturday
Tomorrow is a rather nice day with readings 5 to 8 degrees above average. There will be a blend of clouds and sunshine. I debated taking out the chance of showers, but let's just say there could be an isolated sprinkle. Highs get into the mid-to-upper 70s.
Another beach day on Sunday
Sunday is also summery, with highs again in the upper 70s to lower 80s in spots. That feeling of humidity continues with dew points in the lower 60s. This isn't oppressive humidity, but it's definitely in the air. Look for a lot of sunshine and a few clouds. Beaching it is a good option.
…But watch out for waves and rip tides courtesy of Jose
There is still a tropical system known as Jose out in the Atlantic Ocean. This storm is stirring up seas and will bring some bigger waves to New England, especially on the south coast of Cape Cod. Watch for rip currents if you are swimming. Check local beaches for the latest on the water conditions throughout the weekend.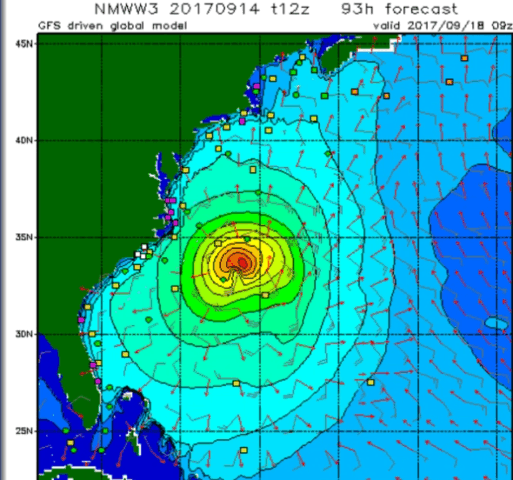 Follow Dave Epstein on Twitter @growingwisdom